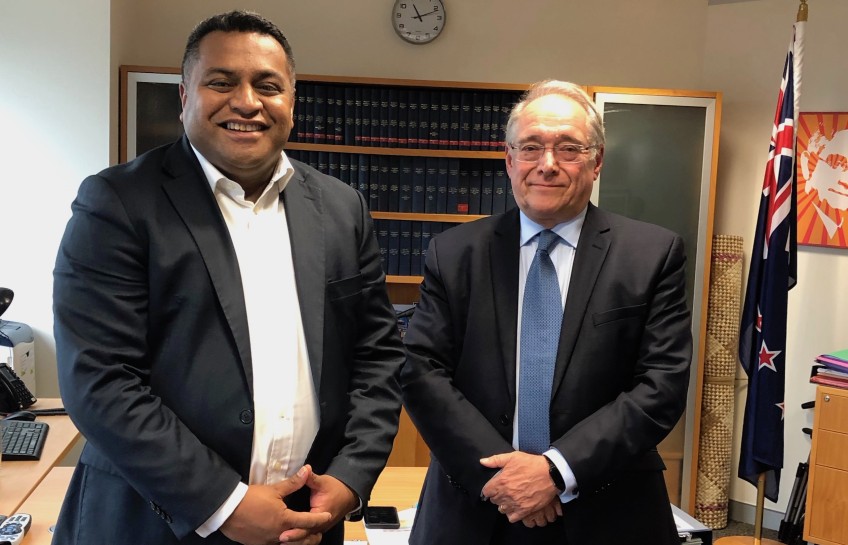 Positive Crux meeting with Minister - Key future role for digital media
---
In a meeting today with Broadcasting, Communications and Digital Media Minister Kris Faafoi, Crux has been told that digital platforms will be a key part of the future media landscape in NZ.
The meeting with the Minister followed a decision by RNZ, NZ On Air and the Newspaper Publishers Association to confine a major $1 million local democracy funding grant to members of the Newspaper Publishers Association.
Crux is disqualified from the scheme as we are not a newspaper.
The fund will pay for eight local democracy reporters to work out of regional newspaper offices for an initial 12 months, concentrating on in depth coverage of local councils and other regional agencies.
Crux was launched in May 2018 with exactly this mandate.
In today's meeting the Minister was quick to emphasise the pilot nature of the funding and also to acknowledge the importance of digital platforms in the New Zealand media market.
Crux will continue to push for inclusion in the funding scheme, with the Minister saying it was an operational decision that he could not influence.
However broad and positive agreement was reached on the importance of digital media platforms and the role that they will play in deciding the future shape of strong public interest journalism in New Zealand.
It was also agreed that the very best of New Zealand journalism, journalism that the entire country can be proud of, would probably be characterised by some element of public funding support in the future - regardless of whether it appeared in print or on a digital platform.
The Minister and an expert group have been studying the success of the BBC's Local Democracy Reporting Service.
The $1 million New Zealand local democracy funding pilot is loosely based on the BBC project.
The Minister also emphasised to Crux the important role that New Zealand on Air will play in future media and journalism funding decisions.
Crux currently receives NZ On Air funding for a RNZ documentary series - The Developers - that will be broadcast in November. Crux production partner Storyworks has also received NZOA funding for the Living In La La Land series currently being published by Crux.
Main Image: Broadcast and digital media Minister Kris Faafoi with Crux Managing Editor Peter Newport at their meeting in Wellington today.


---