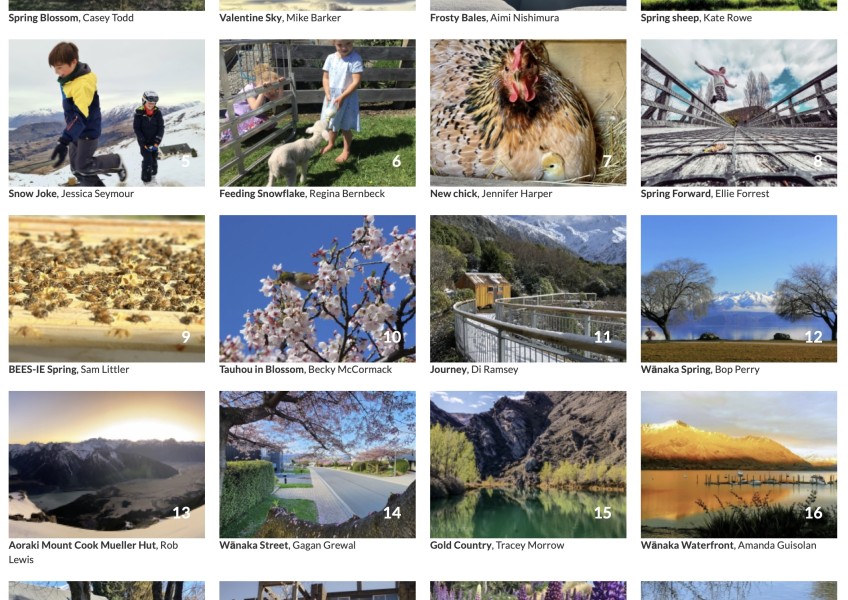 Photo competition voting ends midnight Saturday September 30
Sep 30, 2023
---
Hundreds of votes have already been cast in the September round of the Crux 2023 Photo of the Day competition - and voting closes at midnight today (Saturday September 30th).
The winner of the three round competition (September, October and November) will be in to win a year's vouchers from local awarding winning ice cream and chocolate company Patagonia.
This months theme was spring, in October its pets and in November its reflections.
As at midday on September 30th the three leading images were:
1. Spring Blossom by Casey Todd
2. Gold Country by Tracey Morrow
3. Wānaka Street by Gagan Grewal
The September winner will be announced tomorrow Sunday, October 1st.


---