ORC commits to June 1 deadline as Queenstown's ghost buses decline
---
After a disastrous start to the year, the Otago Regional Council says more buses are making it to more public transport users in Queenstown, and it is on track to return to a full schedule at the start of next month.
Interim council chief executive Pim Borren is calling the recovery a "remarkable success story" after what he calls "a perfect storm in public transport".
He says after months of disruption the situation will continue to improve for Queenstown bus commuters, with services set to bounce back as driver availability improves.
Right now, he thinks Queenstown and Dunedin are faring better than Auckland and Wellington as new drivers are recruited, some from overseas.
While it is obvious to anyone services have been far from perfect, delving into data in a report presented to councillors at the end of last week shows a steady reduction in ghost buses, and that is cause for optimism.
In the first three months of the year, which the report looks at, there were 3,143 missed trips in Queenstown.
Every day, an average 34 buses that should have turned up on a route didn't – that's 16.4 percent of trips.
But, missed trips from January, when it was a complete scramble to find drivers, blow those numbers out.
For every three bus trips that should have taken place that month, one was missed because the bus operator simply couldn't get enough people behind the wheel.
Fast-forward to March and missed trips had dropped from the January high of 33 percent to 6.4 percent.
And, it continues to get better with cancelled trips steadily reducing as more drivers are employed.
Although official reporting hasn't caught up, council staff tell us at the end of April there was even a full two weeks of no missed trips at all in Queenstown.
However Dunstan councillor Michael Laws is not patting anyone on the back just yet, despite the promise of a return to full services from June 1.
"The proof of good intent is the delivery and, like Queenstown consumers, I'll need to have the service proven before any relief and/or celebration."
Councillor Alexa Forbes, a Queenstown resident more likely to be found on her bike or on a bus than in a car, says she's "pleased" at the announcement of a return to a full service, but is cautioning bus users delays and cancellations may still happen, especially if Dunedin is anything to go by.
In the months after services were ramped back up in the coastal city, bus passengers continued to be heavily impacted by erratic services.
"It took a while to settle down…I would ask people to check the app or the website and be sure that there trip is happening, but we are going back to a full schedule and I hope that is going to go well."
She's also asking people to be kind to "a whole pile of new drivers".
"Consider what it is like from their perspective. They're also operating as tour guides in Queenstown quite a lot – people often don't know where they're going or where to get off, so it can be a bit difficult."
Councillor Gary Kelliher says he "can only have faith in the advice we have that June 1 is it".
"I think that everything from ORC's perspective to help make that happen has been done.
"We have had many examples of people let down by the service and it has to get back to normal reliability ASAP."
Council staff have reassured councillors additional drivers have been recruited for the region and are currently completing training before getting behind the wheel.
Staff have also reassured councillors there have been penalties to the bus operator for missed or even just delayed trips.
"There are various things in the contracts to manage that," says Julian Phillips, of the transport team.
The chief executive says his transport team has managed its relationship with the bus operators well, applying pressure when needed but being "cautious not to cut our noses off to spite our face".
"I know we've had this discussion a lot over the last six months, and some council members have asked us to really hold the operators to account, because they have dropped the ball contractually. The challenge has been it is the pandemic that has led to the driver shortage and the operators have had an incredibly difficult time and certainly not been profitably over that period."
Meanwhile, Mr Laws says the operational challenges of recent months adds fuel to calls for a total rejig of the governance set-up for public transport provision.
"It's been extraordinarily frustrating but further strengthens my argument that the ORC should have nothing to do with buses. I've argued that the responsibility be transferred to the QLDC (Queenstown Lakes District Council) and the DCC (Dunedin City Council). They are closer to the community and understand their clients much better."
The regional council is hoping more people will choose to ditch private transport as bus services return, with bus use still down on where it was pre-Covid.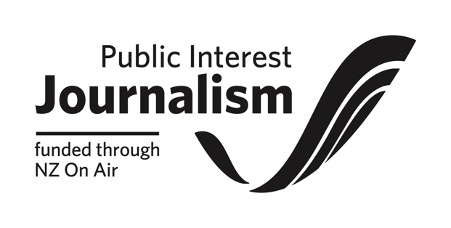 ---