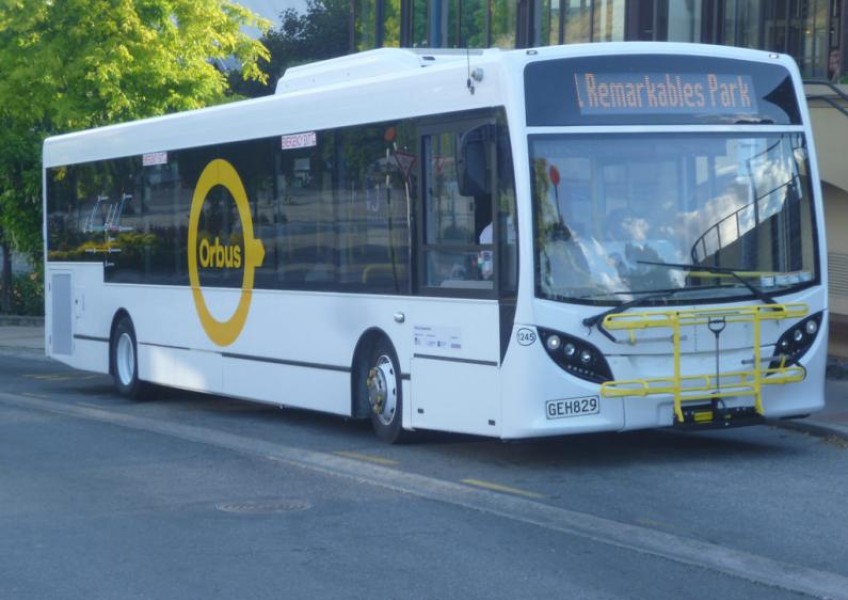 Orbus network set to grow - changes from next week
---
Commuters living in Lakes Hayes Estate and Shotover Country will get new bus services from November 15th, with the possibility of a direct service into Queenstown on the horizon.
The news follows ongoing talks between the Otago Regional Council, NZTA and the QLDC.
From Thursday November 15th peak time afternoon bus services between the Frankton bus hub and LHE/Shotover Country will increase to half hourly intervals.
But Mayor Jim Boult is already pushing for further improvements although he says that a better trip home in the afternoon, from next Thursday, will encourage morning bus use.
Mayor Boult has told Crux today that the QLDC has asked the ORC and NZTA to look at direct services between LHE/Shotover Country and central Queenstown, as well as a Malaghans Road direct service between Arrowtown and Queenstown.
"The $2 bus has been a phenomenal success to date and I do see these possible expansions significantly increasing uptake."
Otago Regional Council Chairman Stephen Woodhead is open to the idea of additions to the existing Orbus service but he's cautious in providing any specific detail at this stage.
"We are looking at more options for increasing bus services for Lake Hayes Estate/Shotover Country - though exactly what this will look like is still to be determined."
"We really appreciate the overwhelming support since Orbus Queenstown was launched almost a year ago. It's this kind of support that's enabling us to keep planning towards network growth. It can be pretty complicated to make changes to the network and we are doing our best to ensure that changes are geared not only towards current needs but also to the future."

---