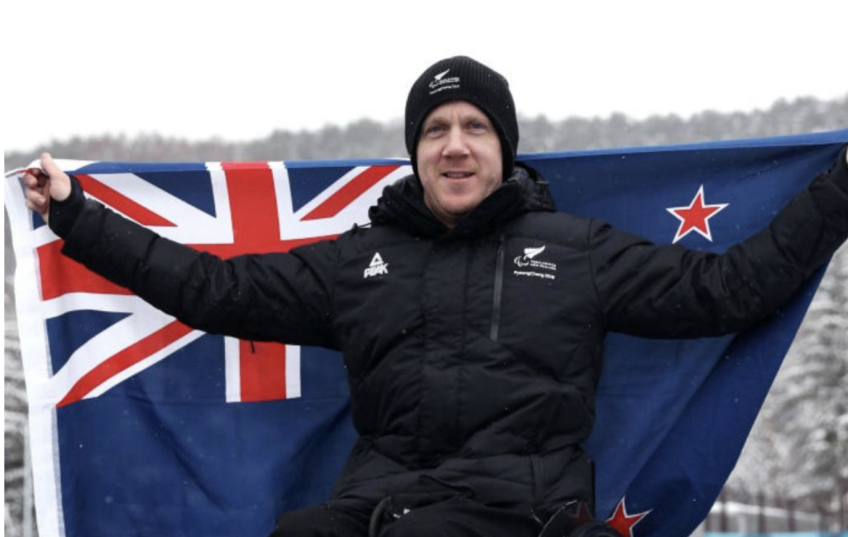 NZ Paralympian Corey Peters takes Gold in Beijing
---
From Paralympics NZ:
Paralympian Corey Peters has now become the first New Zealand medallist at the Beijing 2022 Paralympic Winter Games, getting the New Zealand Paralympic Team on the medal table.
Peters won gold in the Men's Downhill Sitting in a time of 1:16.73. This is Peters' first Paralympic gold medal.
Peters had a smooth, fast run, incredibly quick through the steep pitches and carrying his speed exceptionally well though the flats. He took the lead from Norway's Jesper Pedersen by the second intermediate and maintained it to the finish line. Pedersen finished in second place, 1.26 seconds slower than Peters, with Japan's Tiaki Morii in third place.
The Downhill course in Yanqing is steep and technical, lending itself to Corey's experience and precision skiing. 11 out of 25 sit skiers did not finish the course, showing just what an incredible achievement this is.
Peters previously won silver in Sochi 2014 and bronze in PyeongChang 2018. He came to Beijing 2022 intending to complete the set and New Zealanders will undoubtably incredibly proud of his outstanding achievement.
Corey is a Paralympic silver and bronze medalist and has competed at the last two Paralympic Winter Games. Competing in a motocross event in Taupō, New Zealand, Corey crashed after his suspension failed, causing a spinal cord injury that left him paralysed. Learning how to live the rest of his life in a wheelchair, Corey says, "I think the positive impact that sport has had on me is you got to really change that mindset and turn that negative into a positive." Corey was named Snow Sports NZ Overall Athlete of the Year and Adaptive Snow Sports Athlete of the Year in 2015 and 2014.
Continuing from his silver medal in the men's sitting Giant Slalom at the 2014 Sochi Paralympic Winter Games, Corey gained a bronze medal in Downhill sitting at the 2018 Games in PyeongChang. Corey was recognised for his embodiment of the Paralympic values when he was named flagbearer for New Zealand in the Opening Ceremony of PyeongChang and Closing Ceremony of Sochi Paralympic Winter Games. When Corey is not on the slopes, he loves everything sports, keeping fit and staying active.

---