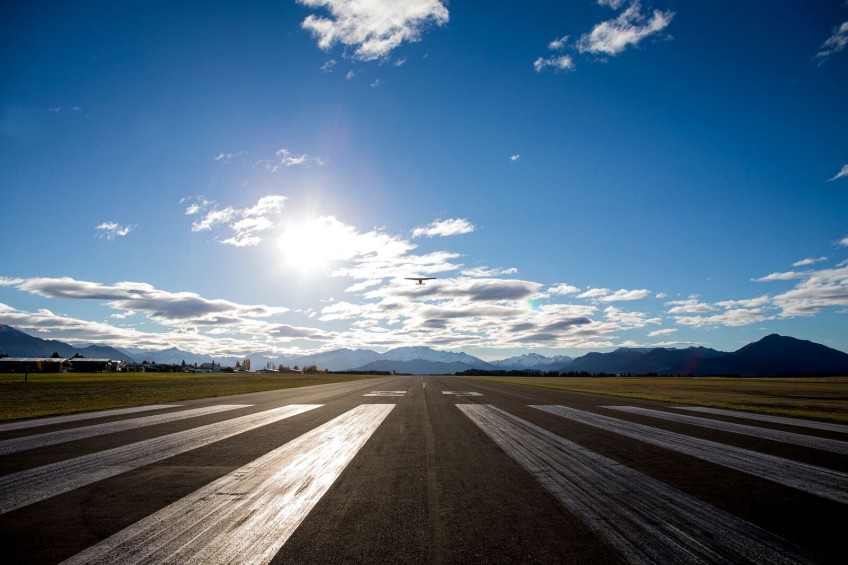 No smooth passage for Wanaka airport expansion
by Kerrie Waterworth - Oct 02, 2018
---
The shock announcement by the Queenstown Airport Corporation that it intends to "advance" its Wanaka airport master plan has had a mixed reaction in Wanaka.
Queenstown Lakes District council deputy mayor Calum MacLeod believes most people are in favour of expanding Wanaka airport if it means they can fly into Wanaka instead of having to travel over to Queenstown but at the same time "they tell me they don't want Wanaka to change or grow as a result".
"I believe growth is a good thing," MacLeod says. "We just need to have a conversation about how we deal with it."
Wanaka ward QLDC councillor Quentin Smith says he welcomed the QAC announcement this morning as he believes it will promote a "more holistic discussion" about how we service tourism and growth in this region.
"We just don't want to defer growth from Queenstown airport to Wanaka airport without understanding the impact on infrastructure like roading and transport. We also need to understand what the effects of expanding Wanaka airport will be on areas like Luggate and Albert Town and make an informed decision in consultation with the community," Smith says.
Chairman of Lake Wanaka Tourism board Mark Morrison agrees.
"I wouldn't support the expansion of Wanaka Airport being railroaded through without strong and intensive community consultation."
"We would all like to see a thriving tourism economy but that driving economy can't come at the expense of the host community. If you destroy the host community in the interests of economic growth then you have killed the golden goose, it is about balance and you've got to get it right," Morrison says.
Although there is currently no formal residents group opposing the expansion of Wanaka airport an informal group of residents led by Michael Ross has been discussing the matter for the past few months.
"Just as the people of Queenstown have expressed their concerns at the effect of the airport development on their community, we believe the same conditions exist here in Wanaka and are possibly more acute because of the fact we are a lot smaller community without as much infrastructure."
"It must be remembered that Wanaka never wanted to be like Queenstown, Wanaka has always wanted to remain a smaller holiday destination primarily focused on the New Zealand community and never saw itself as an international destination and I don't believe the community has changed from that perspective," Ross says.
Today's announcement by the QAC will bring more pressure on the redevelopment of Wanaka and is going to be "a major wake-up call for the Wanaka community", Ross says.
Work on the Wanaka airport masterplan began last month and is intended to be complete by September 2019.
QAC General Communications and Community Manager Jen Andrews says workshops were held with the Wanaka community in May this year around the future development of the airport and "we'll continue to engage with the Wanaka community and broader community at various stages as we progress with the master plan."


---