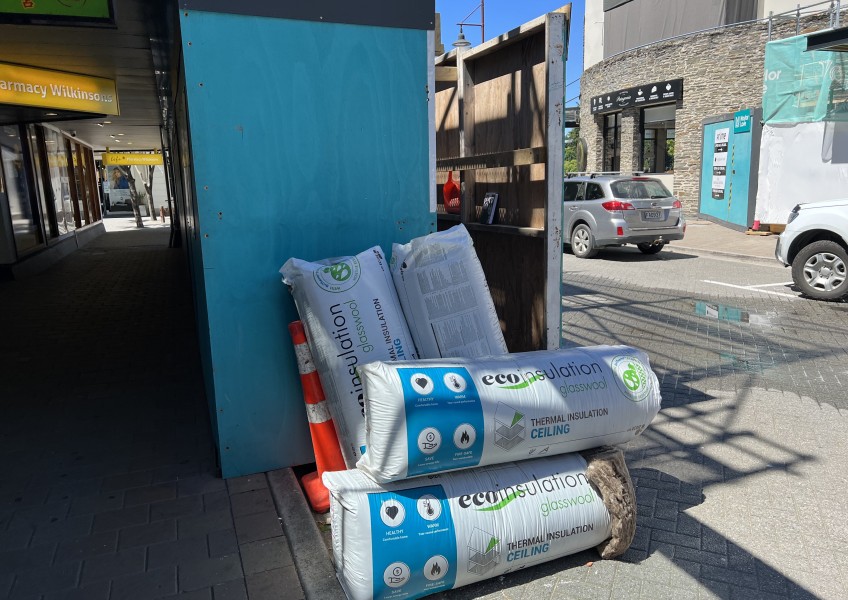 "No empathy, no apology" as QLDC blamed for broken ankle, lost income
---
Queenstown mother-to-be Alana Terrinal says she has been left without an income, with her husband also off work caring for her, after breaking her ankle in the midst of QLDC town centre road works.
Mrs Terrinal was crossing Rees Street just opposite Wilkinson's pharmacy on Friday evening when she tripped – falling into the road and breaking her ankle. She blames the cracked footpaths and holes in the road as she was concentrating on crossing safely and avoiding traffic. Mrs Terrinal was helped by staff from Wilkinson's pharmacy before she was taken to Lakes District Hospital by her husband.
But her major complaint is the way QLDC's team responded to the complaint from her mother, Dianne Aitcheson, over the weekend.
"Hello, Kia ora Dianne
We have raised a request for service RD21/1324 on your behalf to ensure the pothole is repaired.
Please let us know if you have any questions.
Kind regards, Kā mihi QLDC Customer Services Team."
"Their reply was absolutely appalling and absolutely disgusting. There was no empathy, there was no apology. There was absolutely nothing." Mrs Terrinal told Crux.
"I am 12 weeks pregnant and having to take time off work my husband's having to take time off work to help look after me and their response is not good enough this could have happened to anybody. The roads and footpaths around Queenstown are really bad."
Crux visited the site of the fall today and found a number of potentially dangerous humps, cracks and holes in the footpath.
The council supplied the following response to us.
"We were obviously sorry to hear about the injury to Ms Aitcheson's daughter.
"This complaint was received on Saturday by our out-of-hours service and picked up by our Queenstown customer service team at the earliest opportunity this morning. Hence our initial response confirming the matter would be investigated."
"We acknowledge our response could have been more sympathetic given the injuries received by Ms Aitcheson's daughter. "
"Our infrastructure and customer service teams are both following up and we will provide a fuller response to Ms Aitcheson and her daughter as soon as we can. We have been in touch with both this morning, and wish her a speedy recovery." Source: QLDC
Contacted by Crux this afternoon Mrs Terrinal said she had not heard from council staff, that she was still waiting for an apology and that her mother had contacted Mayor Jim Boult to escalate the complaint.

---