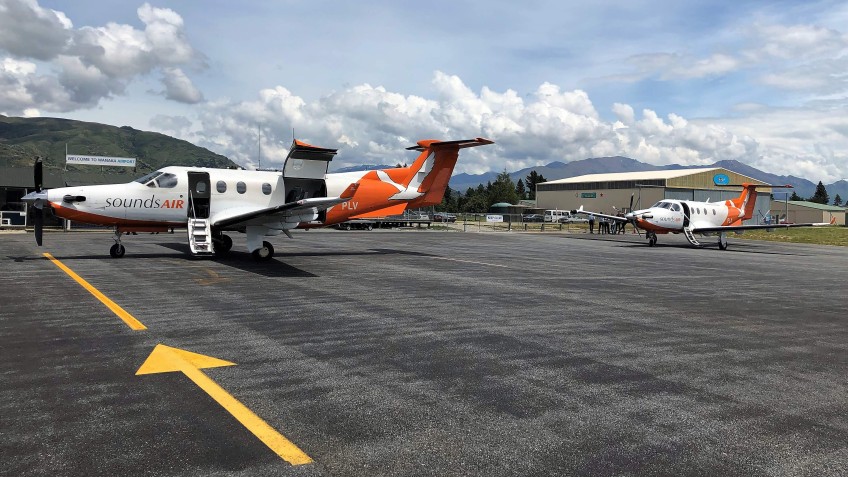 New Sounds Air Service from Wanaka Confirmed
---
Tickets will go on sale in September for Sounds Air new Wanaka to Christchurch shuttle service. 12 return flights a week will run over 7 days, starting November 2.
Tickets will range from $159 to $279 depending on conditions and terms.
Speaking to Crux this morning, Sounds Air CEO Andrew Crawford said it had been a long journey, but he was excited to finally be across the line. "We had 90% support from the people of Wanaka in our customer survey, so that was great to see."
"The new service has the capacity to help change domestic tourism patterns in line with a global trend away from "mass aviation" to more flexible, environmentally friendly regional services" said Mr Crawford.
Asked if he had any concerns over what appeared to be an initial lack of support from the Queenstown Airport Corporation and Mayor Jim Boult, Mr Crawford said it was a time to look forwards, not back. "Maybe the process could have been better, but we have made it so let's just make this work."
Sounds Air is working with the NZ Government on developing new types of quieter, electric aircraft with overseas partners from a number of countries including Sweden.
"You just need to look at the experience of the big aircraft manufacturers where their very large aircraft have turned out not to have a great commercial future, especially post Covid."
Asked if Sounds Air would eventually consider running larger aircraft on the Wanaka to Christchurch route, Mr Crawford said the solution would more likely be just running more frequent services with the existing Pilatus single engine turbo prop aircraft.
Would Sounds Air like to also operate from Queenstown?
Mr Crawford's answer. "No, not at this stage."
QAC and QLDC still need to approve formal measures to allow Sounds Air to operate.

---