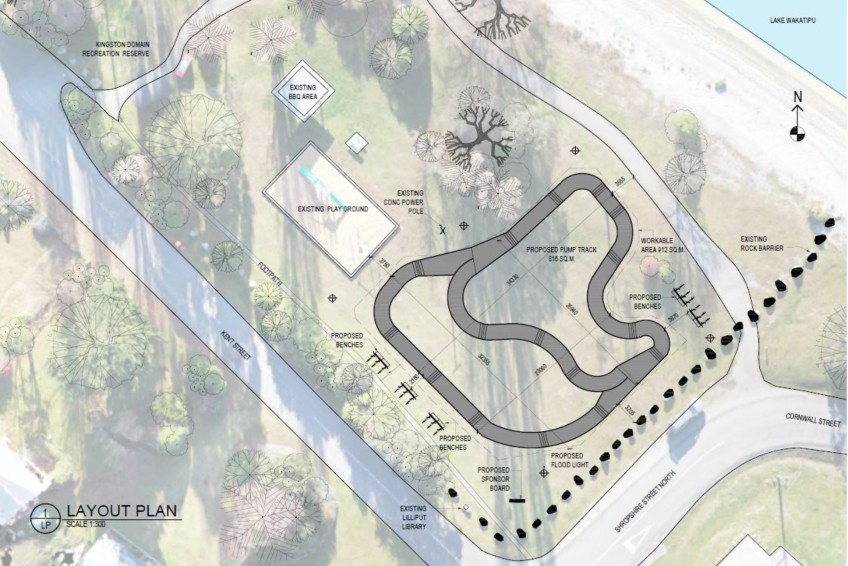 Kingston rallies to build lakefront pump track
---
As more young families move to the area, the Kingston community has begun fundraising for a pump track to go in alongside the lakefront, after requests from parents, and a community survey showing 88 percent strongly supportive of the proposal.
Kingston Community Association chairperson Stephen Osborne says the demographic of Kingston is changing, and in the last five years the township has increasingly become more of an outer suburb of Queenstown.
Mr Osborne says a number of young families have moved to the area, able to purchase a home with a bit more land than they might be able to afford in Queenstown.
"There's more and more kids in Kingston," Mr Osborne says.
The pump track has been approximately two years in the making thus far, with Kingston parents pushing the project saying they frequently use the one in Hanleys Farm.
Mr Osborne says the intention would be for children in neighbouring rural towns Athol and Garston to use the new track too.
It has received the required consent from the Queenstown Lakes District Council to go ahead, situated on land adjacent to the existing public playground.
Mr Osborne says altogether the new facility will cost around $120,000 to $180,000, depending on "how flash" they go.
Kingston parent and community association secretary Kimberly Marshall says her three-year-old son often begs her to take him to the Hanleys Farm pump track.
She says there is a "growing need" for a facility like this in the town, as more families move in but also to cater to longer-term residents, plenty of them her mates, who are now starting to have kids of their own.
Kingston does have a few playgrounds, and a swimming pontoon that's popular in the summer time, but Ms Marshall thinks something for kids of all ages, and for year-round use, is needed.
Last week, the local fundraising team hosted a trivia night for a sold-out crowd of 100, bringing in a little more than $6,000, with $30,000 already in the bank for the project.
Fundraising committee member Victoria Keating says there's plenty of people backing it.
"We've had really, really great support from local businesses in Kingston, Garston, Athol and Queenstown."
She thinks the planned facility will be great for the community as it will encourage more people to get outdoors more regularly.
"When we do spend more time outside, it is fantastic, not just for our physical fitness but also for our mental well being as well."
She says the design is for an asphalted track, making the facility wheelchair, roller-skate, bike, skateboard and scooter friendly.
It is hoped that the track will be completed by the end of next year.
"We know that we as a community driven project, we need to do a decent amount of fundraising ourselves before we can start asking for grant money and support from other avenues," Ms Keating says.
Main image (Supplied): Concept designs for the planned Kingston Pump Track.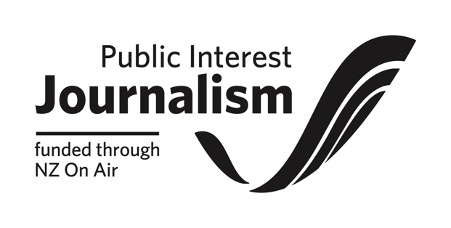 ---