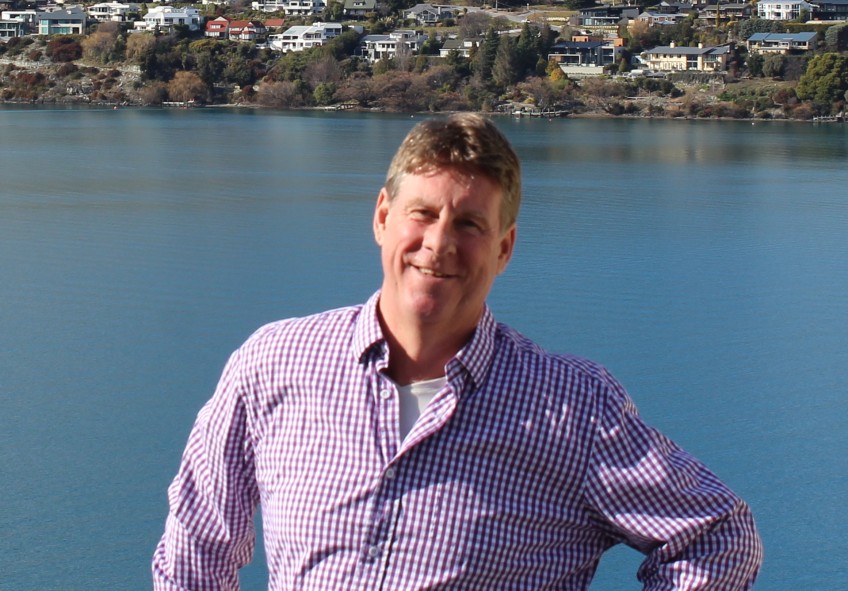 New Mayoral Candidate Nik Kiddle details key campaign points
---
Queenstown hotel operator Nik Kiddle has announced his candidacy for QLDC Mayor. Here's his candidacy announcement.
Six key objectives of the Kiddle campaign:
First: Restore a balanced and open relationship between the Council and the community. Consultation before planning. Consultation before decision making. Councillors must lift their game on engagement with the community. Council records need to be open without recourse to the OIA or the Ombudsman's office.
Second: Double our efforts to establish a proper partnership with the Crown in support of infrastructure development.
The current council has tried and failed to achieve this.
But not all doors remain closed to us in Wellington. I have the energy to keep pushing and not give up.
I must be clear: I am not in favour of forgiving central government's reluctance to help us out and default – as the current council has done - to raising new taxes in the District to pay for things that government ought to pay for from our existing tax contributions.
However, in the light of difficulties faced by the council in its past attempts to achieve a proper partnership, there is now a dialogue underway in Wellington on other funding options. I am part of that dialogue.
The focus now is about finding the right options.
And it's vital we get this right. I want a sophisticated debate around the right tools, if we need to continue down this path.
Above all I want to minimise risks to the local economy and to local employment. There's no doubt that the current approach needs revision because it poses significant risks for the District. It's reckless and naïve to assume that throwing a major price spike into a sensitive and faltering tourism market would not do significant damage.
I want to avoid that damage. I want sophisticated options that smooth out any potential shocks. I see no need to embrace overly simplistic heavy-handed taxes solely to make life easier for bureaucrats in Wellington.
Third: Growth, especially airport growth. We need a better balance between economic growth and community values, including environmental values. We need to listen to the community about what we want from our airports. Obviously, business depends on properly functioning airport gateways. And we need to be realistic about visitor numbers to NZ trending upwards in the decades ahead.
We are fortunate to have two facilities currently in our District. And in my mind Wanaka's call for services that are tailored to the local community – turbo prop domestic services –represents a sensible approach. International connections can rely on Queenstown, as they do now. And growth in those services should line up with improvements in aircraft technology. Noise and emission standards are constantly being improved and these improvements should enable us to have the flexibility we need to cater for increased services in the long term.
Fourth: Transport and parking. It's clear – locals want to see improvements in transport and parking. We don't need to tie ourselves in knots, struggling with the NZTA. Right now we should be looking at simple do-able options to free traffic flow around Queenstown. One-way street systems are an option. Underpasses to separate pedestrians and vehicles. How about setting aside some downtown street parking for locals only? And let's have a go at making bus stops more comfortable and bring bus sizes into line with demand for services.
Fifth: Freedom camping. I want clear directions for campers to get back into licensed camping grounds. I am concerned about council facilities misdirecting campers away from paid sites. This is a challenge that needs careful rethinking with the holiday parks and the Department of Conservation.
Sixth: Waste and water. The 35-year discharge application is a disgrace. This needs to be cut back and the focus shift to strengthening systems to be more resilient. We need stronger oversight of the council's subcontractors because it is their performance that puts the council at risk of fines for polluting. Community education is vital – the 3 Ps. But so too are new measures to ensure fat traps are in place especially in commercial premises in our smaller towns. Likewise recycling services and wastewater treatment needs improving in areas at the edges of our district. Litter control needs improvement everywhere. And our lakes need much greater effort from the regional council to roll back the spread of foul algae.
Authorised by Nicholas Kiddle, 249 Frankton Road, Queenstown.

---