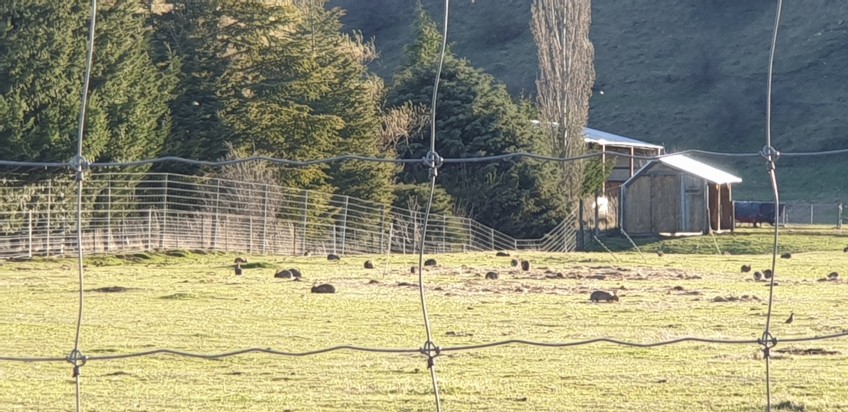 New lifestyle block owners partly to blame for rampant rabbits
---
While one particular bunny is welcome this weekend, the rest of the rabbits in Central Otago are not, and some of the blame for the current plague numbers of the pest falls to new lifestyle block owners.
ORC's environmental implementation manager Libby Caldwell says rabbits are a "wicked problem" in Central.
The authority is ramping up control efforts for the prime pest and the landowners it says are ultimately responsible for getting rid of them.
Mrs Caldwell says while some of the larger commercial landholders are "very much on top" of their rabbit control, this gain is being countered where rabbits are not declining, such as in new subdivisions and lifestyle blocks on the outskirts of urban land or in otherwise rural areas.
"For some landowners, particularly those on smaller holdings, rabbits are still very much a big challenge," she says.
Some places 'heaving' with rabbits
Densities of up to 16 rabbits per square kilometre have been logged in some rural locations during night counts by the ORC, although the median density is one rabbit per square kilometre.
It is evidence the rabbit problem is being exacerbated by numbers at some individual locations.
Ten rabbits chew through the equivalent grass and crops of one sheep, and then there's the damage their digging does to a paddock.
Stephen Dickson lives between Cromwell and Wānaka, and is the owner of Kill That Rabbit.
Along with 17 dogs and three ferrets, he heads all over the region helping property owners get on top of rabbit numbers.
Although plenty of people are stepping up and taking responsibility for controlling the pest in their own backyards, there are places he visits where the land is "just heaving", he says.
He reckons the secret to getting ahead is rabbit-proof fencing.
"If you want to control rabbits you've got to fence, and that's all there is to it.
"We can go and kill the rabbits and if it's not fenced we're hardly down the driveway and there's more rabbits in there."
A fence needs to be high – at least 900 millimetres – because he has seen rabbits climb right on up and over them otherwise, with holes small enough to stop baby rabbits climbing through.
"You'll never keep out 100 percent of the rabbits, but the more you can keep out the better."
'Community champions' asked to step up
Following two external reports last year, the ORC has today announced new initiatives for its ongoing Rabbit Action Plan.
Ratepayers can expect increased rural monitoring, including more visits, night counts, and use of thermal imagery, as well as more monitoring of smaller properties.
The regional council has also announced it is dedicating two extra staff members to the fight as it ramps up its community programmes aimed at monitoring and education, with a specific focus on owners of smaller properties.
People often call for the reinstatement of the old rabbit control boards, but Mrs Caldwell reckons community-led solutions supported by regional council resources are preferable.
There are many "community champions" who are "working really well together" to keep on top of rabbit numbers in their neighbourhoods – a group of resident on Black Peak Road in Wānaka, and neighbours in Queensbury among them – and the council collaborates with them in this, she says.
Meanwhile, further along State Highway Six, Pest Free Pisa Moorings is another local success story.
For close to three years a neighbourhood group has been working to eradicate a sizeable chunk of the rabbit population on land that would once move with rabbits.
Committee member Ian Kemp says the mostly retired volunteers picked up the pest control skills they needed quickly.
"We had no skills, but we just learnt as we went along.
"I would quite confidently say we've got rid of 95 percent of the rabbits."
In the beginning, they used to meet twice a week for an hour at a time, making their way down the whole subdivision over time, buying poison after rallying each household for a $100 donation towards costs.
They have also installed rabbit-proof fencing around the subdivision and rabbit stops on the cycleway entries into it.
"We got really good buy in from the public in our subdivision," Mr Kemp says.
Public entities 'shockers'
Mr Dickson says you need "everyone on board, doing their fair share" for rabbit control to work, "but it seems to be quite hard to get that to happen".
"All it takes is just one person."
He also reckons there is not enough being done to control pest populations on public land, where numbers are just as likely to be out of control as on private property.
"I pity anyone that's got DoC or LINZ as a neighbour…They're doing a bloody terrible job…They're just shockers."
Mrs Caldwell says during the past eight months there have been five "request for work" letters issued to government organisations, including territorial local authorities, around Otago.
They cannot be identified because they are still in the compliance process.
Meanwhile, between February 2022 and January this year, 184 rural properties were inspected, with 61 properties found to be non-compliant. They were then sent a letter asking them to come up with their own compliance plan to sort the rabbits.
An additional 332 inspections were carried out for the community rabbit programme, with 209 non-compliant properties followed up.
Rabbits rest easy as Easter Bunny shoot called off
At the end of February, this weekend's planned Great Easter Bunny Hunt was cancelled, in part because some farms had cleared their land using professional rabbiters and poison, but also because of heightened fire risks and health and safety.
Organised by the Alexandra District Lions Club, the annual event sees hundreds of hunters descend on farms throughout the district in an attempt to make a dent in pest populations - 12,000 rabbits were shot at the last event.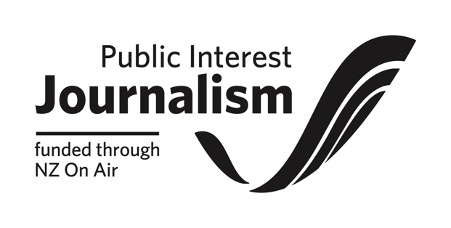 ---