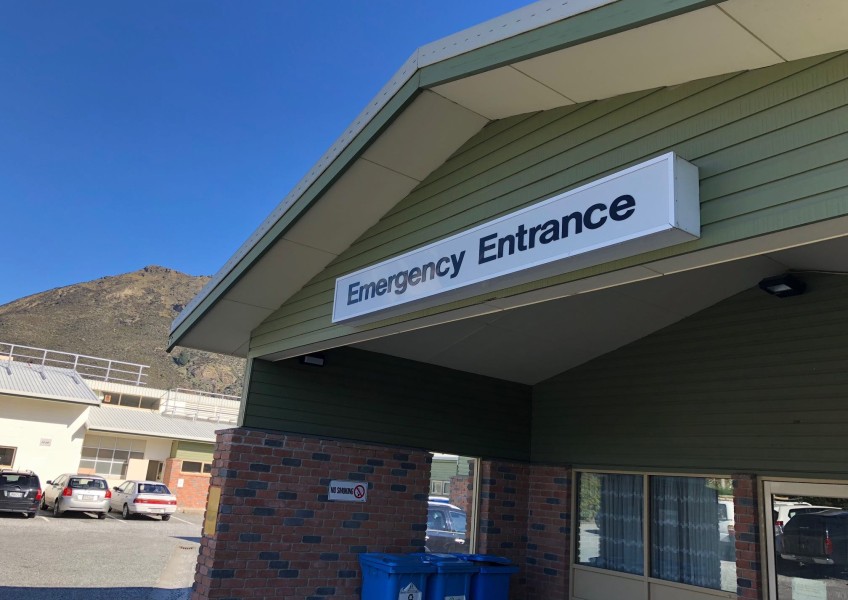 New hospital in Q'town - but from the private sector
by Eileen Goodwin - Jun 17, 2018
---
A private hospital for Queenstown finally looks set to be developed after a series of false starts.
Private hospital provider Southern Cross is tight-lipped but confirmed to Crux it's once again "considering its options'" in Queenstown. It walked away from the resort four years ago after a proposed deal with the Southern District Health Board (SDHB) fell through.
Meanwhile, Remarkables Park chief executive Alastair Porter confirmed he's planning to seek resource consent within six months for a four or five-storey medical facility.
He says he considers the development "urgent".
"We're working on positive plans that we think will benefit the wider Queenstown Lakes District.''
He won't confirm he's in talks with Southern Cross to provide surgical services, as it's "a little bit premature".
He's revising the proposal released early last year for a $30 million integrated health facility, shifting it to a different site - still in Remarkables Park - while increasing the size and budget.
"We're pushing ahead. We've had strong interest in the proposal by lots of people."
Last year it was hoped construction would start in 2017.
That didn't happen quite as planned, but a promised anchor tenant radiology service operated by Pacific Radiology opened a temporary facility in August.
"We're looking at a larger site now able to accommodate a wider range of facilities.''
He won't reveal the exact location or the new budget.
In 2014, a public-private health proposal involving Southern Cross and the SDHB on the Lakes District Hospital site fell over. The parties wanted to develop a health campus but it's understood the sticking point was agreeing surgical volumes.
Porter hopes the SDHB will want to be involved in his development to provide some publicly-funded surgery. He says even if it doesn't want to be involved straight away, he'll keep it in mind in the design of the facility.
"We're going to go ahead with a facility with or without the DHB's buy-in.
"Ideally we would very much like to work with the DHB."
And the SDHB is not ruling it out, saying while it hasn't been approached, it would be happy to talk to Southern Cross again.
"We are running tight on capacity at Dunedin Hospital and are regularly outsourcing and out-placing volumes within the private sector.
"It therefore makes sense if there is capacity developed in other parts of our district that we look closely at the opportunity this may present us," chief executive Chris Fleming says.
Read: The SDHB indicated to Crux last month it was ready to do deals with private health care partners.
A well-connected source, who declined to be named, says it's difficult for the SDHB to commit to volumes because it needs a certain throughput of patients for its hospitals in Dunedin and Invercargill.
"That's the problem that Central Lakes has, is those two hospitals currently enjoy getting more of our surgical patients.
"There are tipping points in population where you need different things. The question is have we reached that tipping point from the DHB or not? But clearly some of the private providers believe we are heading in that direction so they are looking around."


---