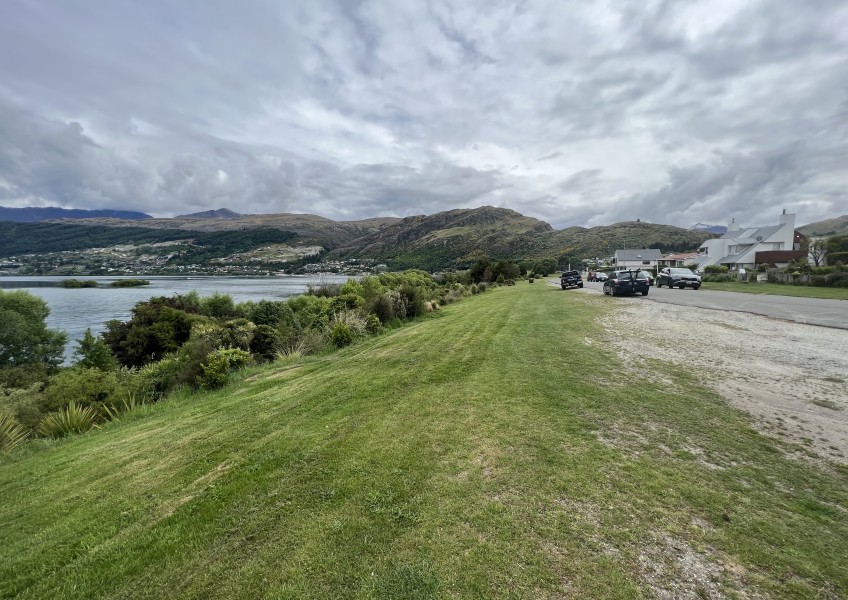 New Frankton Beach wharf for next year, but will the ferries come?
---
A wharf and terminal shelter to service a ferry stop at Frankton Beach is scheduled to be complete by the end of next year.
When done, the infrastructure will provide visitors and commuters another option to reach the Queenstown CBD using public transport, as long as the Otago Regional Council comes to the party.
If they do, it means a car-free town trip, with potentially fewer parking hassles and not too shabby a view en route, for would-be users.
Resource consent for the project was settled a couple of years ago – there's go-ahead for a pontoon, a terminal shelter, and a path up to the adjacent road, Boyes Crescent.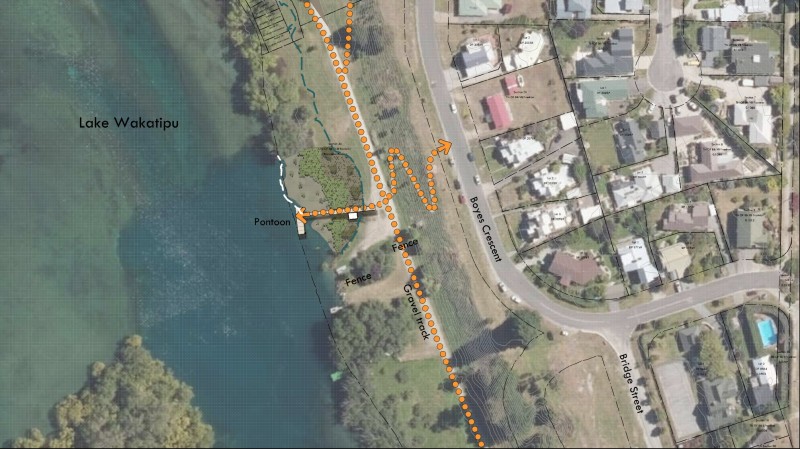 Now, the Queenstown Lakes District Council has $700,000 put aside in its current annual plan to kickstart the construction project.
A council spokesperson says the total cost of the project remains unknown, as further design work is needed before a figure's able to be confirmed.
But there's a commitment from Waka Kotahi to fund half of the project, the spokesperson says.
So, is it a case of if the QLDC builds a wharf the ferry will come? And what about feeder buses to a Frankton Beach ferry stop – are there plans for those too?
Well, those sorts of details are still being nutted out by all the players involved.
RealNZ currently works with the Otago Regional Council to provide ferry services on Lake Whakatipu.
Users can already "take the lake", beating the traffic and saving on parking by jumping aboard ferries that service Queenstown Bay, Bayview (Kelvin Heights), the Hilton and Frankton Marina.
The ORC says it's "ambitious" when it comes to expanding ferry services in Queenstown, and it's working with Real NZ on it.
"Where operational expansion is appropriate we will work with our commercial operators to meet demand as it emerges," a spokesperson says.
But there's no understanding or agreement yet between the regional and local council about a ferry service to and from the planned new wharf at Frankton Beach, or buses to meet with ferry arrivals and departures.
However, work is underway on a Queenstown public transport business case, which will examine public transport needs looking forward 30 years. The public will be given a chance to feed into this document in the first months of next year.
On the new wharf, the QLDC expects a detailed design to be completed this financial year – that is, by the end of June.
"Part of this process is ensuring the consented design remains suitable for the long-term requirements of a potential public ferry service and any other community uses," a spokesperson says.
Whether the new wharf will be available for use by members of the public in private boats is still up for discussion but, if given go-ahead, such use will not be allowed to interfere with scheduled ferry services.
The ORC says a long-term contract to run ferries on Lake Whakatipu will be procured using a full, open tender process.
Main image: Boyes Crescent, adjacent to Frankton Brach may be a commuter hub by the end of next year with plans for a ferry wharf underway.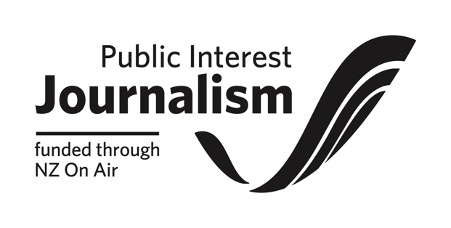 ---