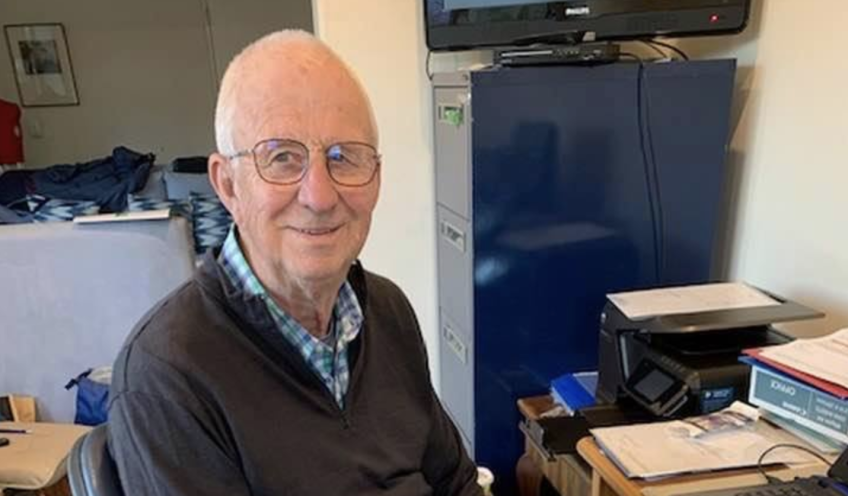 New Chairman for Mount Aspiring College Board
Aug 05, 2020
---
From Mount Aspiring College:
Mount Aspiring College has today announced the appointment of Dr Ian Hall as chairman of its Board of Trustees. Hall, who was co-opted yesterday and then voted in as chair, is an experienced educational leader and succeeds Ed Nepia who has held the position for the past three months.
Nepia says the professional gravity Hall brings is significant. "As a board we are lucky to have someone of Ian's expertise. To have a new chair with such a strong background in school governance is a real asset and I know Ian will bring positive and effective change alongside our trustees moving forward," said Nepia.
"I stepped into the role of chair following the resignation of Glenn Peat, and really only saw it as temporary. I stand behind the appointment wholeheartedly and believe that as a school we need to be open to calling on the very best experience we have available to us - and Ian is a great example of that," says Nepia. "Ian's experience will be invaluable particularly over the next two terms as we have a comprehensive work plan underway, " he added.
Hall, most recently chairman of new Wanaka primary school Te Kura O Take Karara's establishment Board, has over 30 years experience in the education sector including as the Principal of Otago Polytechnic. He has also worked within the Department of Education and served as chair on multiple education boards. "I welcome a further opportunity to be involved in the Wanaka school community and look forward to working closely with all stakeholders of the College. As a Board we are at a turning point for change and I am confident we have the skills to do so, and do so with conviction and transparency," said Hall.
Acting principal Dean Sheppard agreed and added "I would like to thank Ed for taking on the difficult task of chairman these past few months. I have appreciated Ed's strength of character and know he will continue to add value to our board as a trustee. I am delighted to welcome Dr Hall and carry on our progression as an effective and cohesive team with the best interests of our students at the forefront," said Sheppard.
The appointment follows the release of an outcomes plan by limited statutory manager Madeleine Hawkesby last week. Madeleine will remain in the role of limited statutory manager (employment and communications) and supports the board's appointment of Ian to the role of Chair.

---