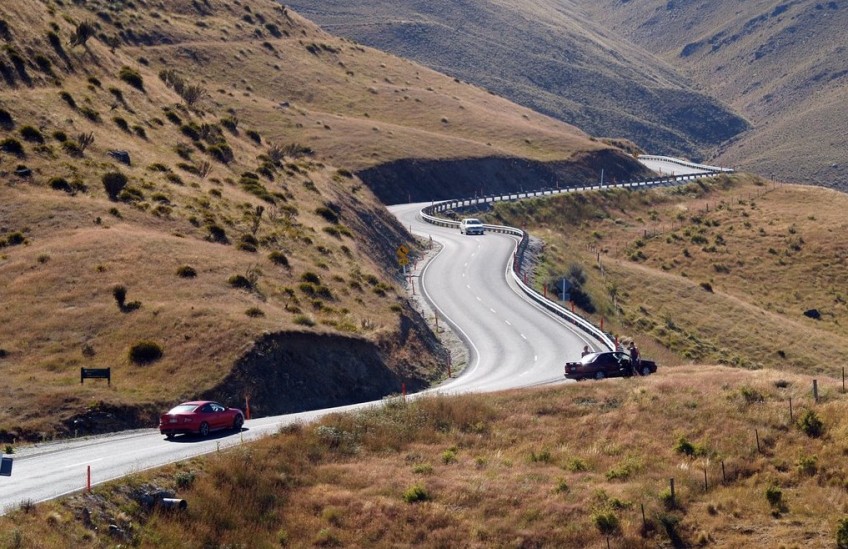 Mayor: NZTA "passing the buck" on Crown Range Rd costs
by Eileen Goodwin - Jun 23, 2018
---
Queenstown Lakes Mayor Jim Boult has accused the New Zealand Transport Agency of "passing the buck" as it moves ahead with a plan to push millions of dollars of spending on to the council.
A special subsidy that used to give a big top-up for the Crown Range and Queenstown-Glenorchy roads will be scrapped under a decision made four years ago.
"We're not happy about it at all.
"NZTA are effectively passing the buck for maintaining a highly used road and just pushing it back to us," Boult says.
NZTA has been covering 84 percent of the cost of maintaining Crown Range Rd and 92 percent of the cost of Queenstown-Glenorchy Rd. From July 1, the special funding will be phased out over five years at which point they'll get the standard local road subsidy of 51 percent.
The Queenstown Lakes District Council submitted against the move in 2014, but Boult says - had he been mayor then - the council would have pushed back harder.
"It's just another one of those things where our district feels they're being let down by Government."
He says he'll be approaching the NZTA to seek a review.
The cut loads millions of dollars of extra spending on to the council and will take effect amid a public debate about funding the pressures of tourism and what levers the council should have at its disposal.
On top of making up the shortfall, the council faces a big increase in road spending.
Peter Hansby, the QLDC's property and infrastructure general manager, says the Crown Range Rd's maintenance budget will be hiked in the next three years by 65% to $5.1 million.
He says that's due to needing to invest in drainage and land stability work.
Former Wanaka Community Board member Mike O'Connor told Crux too little is being done to plan for increased traffic on the Crown Range.
He says at times it resembles a "conveyor belt" of vehicles.
He also claims there is a lack of basic maintenance in some areas and a shortage of passing bays.
In response, Hansby says Crown Range Rd is one of many of the district's roads which have seen a 10 percent increase in volumes in the past 12 to 18 months.
He rejects any suggestion it is not well maintained.
QLDC Wanaka ward councillor Quentin Smith says it's disappointing to see the special purpose designation disappear, as it loads more cost on to ratepayers.
Of O'Connor's criticism, Smith says it's important to keep in mind how far the road has come since it was a "cheeky short-cut" with lots of one-way bridges.
He's pleased with the direction signalled by the new Government on its planned roading spend.
While it's not planning to reverse the special purpose subsidy cut, it's promised to divert money away from highway building to smaller initiatives.
"We hope that that shift in Government policy will filter down through NZTA and provide some additional support [for the regions]."
Crux approached the NZTA for comment, but no-one was available for an interview.


---