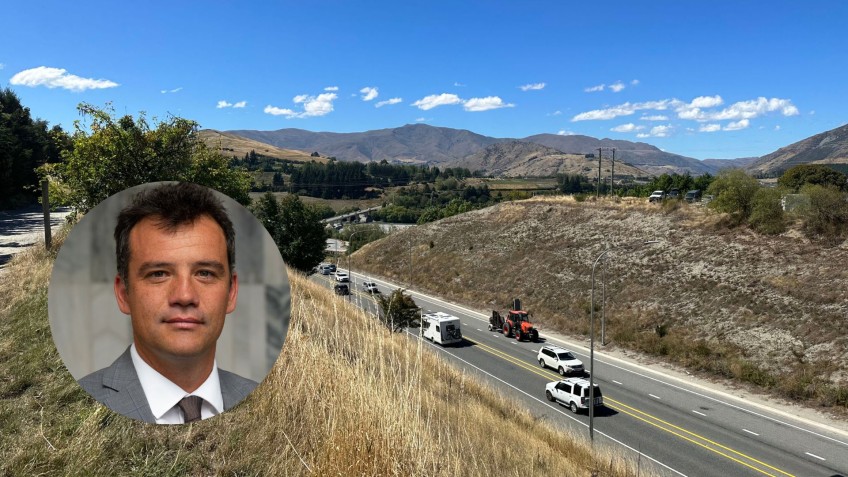 National promises $100m roading sweetener for Queenstown voters
---
The National Party is promising an additional $100 million over the next decade for roading upgrades in and around Queenstown if voters put them in government come October.
Today National has unveiled its 'Transport for the Future' programme - a $24-billion plan party leader Christopher Luxon says will allow Kiwis to "be able to get where they want to go faster and spend less time in their cars and more time doing what they love".
In a statement outlining the election sweetener, Southland MP Jospeh Mooney says the policy shows his party's commitment to delivering "the roading network Queenstown needs".
National has announced that it will allocate $100 million over ten years to the Queenstown region, in addition to $100 million committed to progressively upgrading or replacing bridges across Otago and Southland.
The current Labour Government has far from neglected the region's roads, allocating $85 million towards the Queenstown Town Centre project and stage one of the Queenstown arterial project in 2020, and $115 million from the NZ Upgrade Programme towards improving traffic flow and public transport and active transport options along Ladies Mile and into Frankton.
But earlier reporting by Crux shows some of these works may need an additional cash injection to see them finished.
Mr Mooney says with population growth expected to continue at pace, and pre-pandemic visitor numbers forecast to return by 2025, Queenstown and the surrounding area faces increasing pressure on its roading network.
"National will work with the Queenstown-Lakes District Council, local residents, and tourism operators to identify priority projects that makes best use of this funding.
"The Queenstown-Lakes District is the fastest growing region in New Zealand. With an increasing population and high visitor numbers, it's important that we invest in the roading network and deliver the infrastructure this part of the country desperately needs.
"This is a significant investment that reflects how important good roading infrastructure is to the south and to New Zealand."
National's full policy document is available here.
Read more: $115m Queenstown highway project faces funding and delivery questions


---