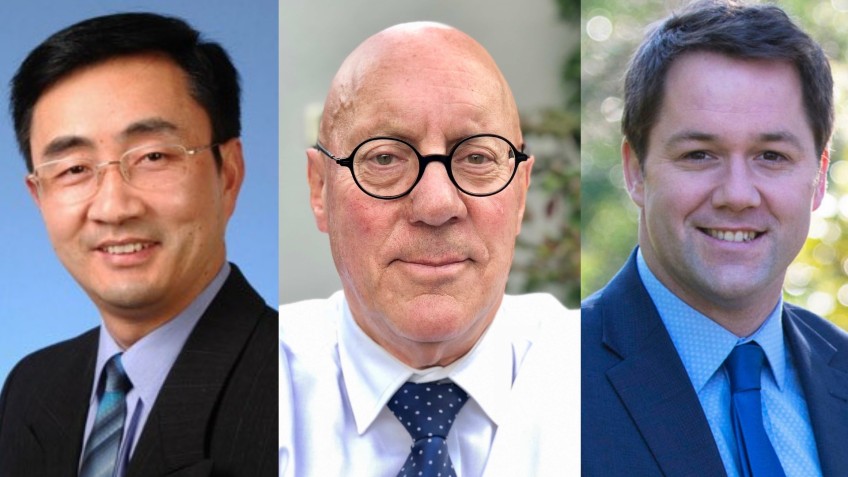 National Party silent on escorting Mayor to China
---
Two national party MP's are refusing to answer Crux questions on their role in QLDC Mayor Jim Boult's visit to China last month.
The two are Clutha Southland MP Hamish Walker and Auckland based list MP Dr Jian Yang. They both accompanied Mayor Boult to the Chinese city of Guilin in mid-October.
Mayor Boult has released his full itinerary to Crux covering the time he was in Guilin City on October 14th and 15th. But the itinerary makes no mention of either Hamish Walker or Dr Jian Yang.
An investigation by TVNZ's John Campbell this week has highlighted the fact that Dr Yang has not agreed to a single English language interview since taking his seat in Parliament a year ago. Dr Yang has admitted that he has a history of working with the Chinese military and the training of Chinese spies.
In a written reply to Crux questions, Jim Boult says that the sole purpose of the Guilin trip was centered on tourism promotion, and that the QLDC would now consider a "request to agree to friendly exchanges." Mr Boult says the trip was paid for, including Mayoress Karen Boult, by the City of Guilin from Queenstown to Guilin and then to Shanghai, where a Destination Queenstown (DQ) event was being held. The Mayor also travelled to Hangzhou with DQ for a tourism event co-hosted by Auckland International Airport. QLDC has told Crux that the travel cost for Mr Boult back to New Zealand was met by ratepayers.
In further replies to written questions from Crux, Mayor Boult says that no financial matters were discussed during the Guilin visit including infrastructure projects, investment in NZ or donations to the National Party. Mr Boult says no costs for his trip were covered by the National Party.
In spite of the fact that Dr Yang has not replied to emails from Crux, and refused to talk with John Campbell when TVNZ visited his Auckland electorate office last Friday, he is quoted in the Otago Daily Times on October 27th as saying "Guilin City expressed an interest in forming a relationship with Queenstown more than a year ago but planning for the mayor's visit only started a few months ago." Dr Yang is quoted by the ODT as saying he attended the Guilin visit to "facilitate a relationship between Yangshuo County of Guilin City and Queenstown."
Mr Walker was also available to the Otago Daily Times for the same article published on October 27 saying that he was invited to be part of the visit as he is the MP for Clutha Southland. "Guilin City .. are (sic) interested in learning from Queenstown as Queenstown is interested in learning from Guilin City. Both cities have strong interests in handling high tourist numbers and dealing with central and local government policies and provide valuable learning opportunities for one another."
So it seems clear that the Mayor's Guilin visit was initiated by Dr Yang and further facilitated by Hamish Walker. Destination Queenstown boss Graham Budd has told Crux that DQ was aware of the Guilin visit but had "no involvement" in arranging it. Guilin is a city of 300,000 residents but has 10 million tourists visit each year.
In the TVNZ report this week , John Campbell visits the offices of Dr Yang in an attempt to speak with him after months of failed interview requests. John Campbell is left waiting in a side room for some time before being told that Dr Yang was unavailable. He was then shown the door, in spite of the fact that Dr Yang was understood to be in the office.
The TVNZ investigation features the secret recording made by rogue National MP Jami-Lee Ross in which National leader Simon Bridges is heard discussing the fact that donations to the National Party by donor Yikun Zhang are linked to a request for his business partner, Colin Zheng, to be considered as a National Party candidate. In other words the donated cash was to help Mr Zheng become a future National Party MP.
The reported $100,000 donation from Yikun Zhang to the National Party was at the centre of the Jami-Lee Ross meltdown due to the fact that the donation was to be allegedly hidden by being split into small units . Mr Zhang was awarded the MNZM by the Governor General in September this year. It was Dr Jian Yang who nominated him for this honour.
Southland Mayor Gary Tong was in China with Yikun Zhang at the same time as the Jim Boult visit to Guilin. He was on a separate visit and contacted Crux following our first story to emphasise the transparent nature of that visit. Mr Tong met Mr Zhang a couple of years ago when Mr Zhang had offered to assist Invercargill and Southland's wish for 10,000 additional residents via Chinese investment and migration.
To put all of this in context, Crux highly recommends the full version of John Campbell's TVNZ investigation.
Main Image: National MP Dr Jian Yang, Mayor Jim Boult and Clutha Southland MP Hamish Walker.


---