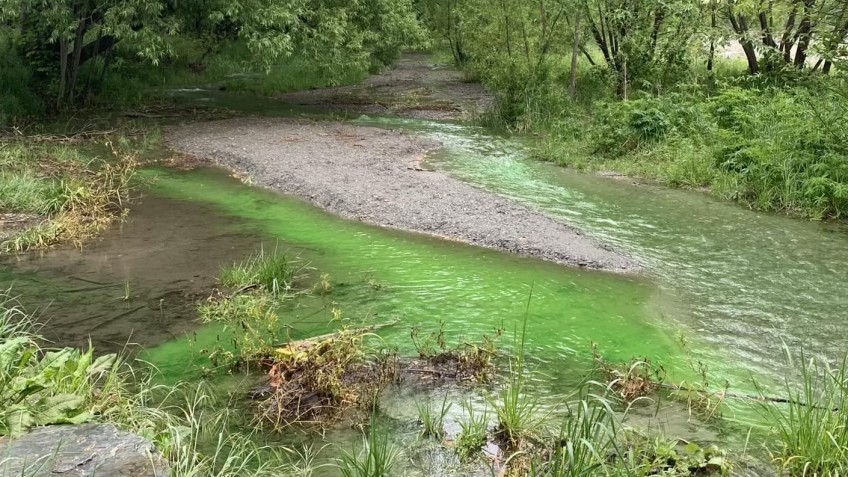 Mystery as Arrow River turns neon green
---
A dog walker has this afternoon spotted a bright green substance in the Arrow River and, when reporting it, the Queenstown Lakes District was not aware of any reason for it.
The member of the public says the council told her they often use the dye to test for leaks, and know it is harmless to the environment and dogs. However, the council was not aware of this happening in the Arrow River today, and told the dog walker they would send someone to check on it.
The woman phoned the council at around 12.45pm to report what she had seen, saying the substance was "pooling" in a slow section of the river.
She spotted the substance near the 'X marks the spot' sign along the Millennium Walkway, she says.
It is not the first time a mystery green liquid has been spotted in a Queenstown Lakes river.
A similar looking neon green liquid flowed down central Queenstown's Horne Creek two years ago, sparking a QLDC investigation over what turned out to be plumber's dye that was believed to be put in the waterway as a prank.
A spokesperson from the QLDC has confirmed their customer services team took a call regarding this matter today, and have forwarded the report onto the Otago Regional Council.
"We passed the report onto ORC as the first port of call for water pollution-related matters. ORC said it would investigate and has the customer's details to provide feedback directly," the spokesperson says.
"Anyone wanting to report an instance of pollution to water, air or land in Otago can call ORC's 24/7 pollution hotline 0800 800 033."
Crux has asked the Otago Regional Councilfor further details of today's spotting in the Arrow River.
The walker also posted about the leak on local's Facebook page Arrowtown Community.
Main image (Facebook/ Arrowtown Community): A bright green substance flows in the Arrow River today, Friday, November 17.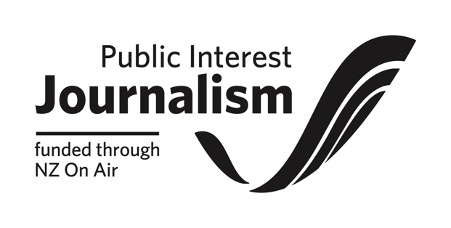 ---