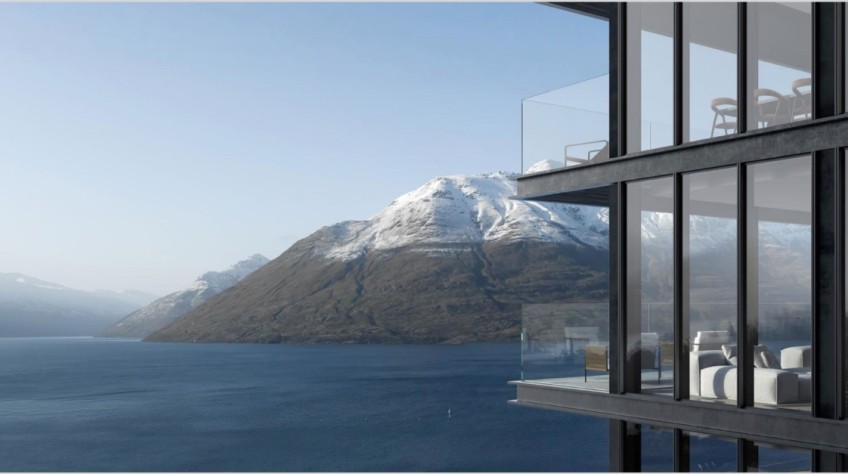 Marketing of Lakeview apartments includes $2,200/night Airbnb valuation
---
Sotheby's International Realty in Queenstown has launched a marketing campaign to sell apartments at the controversial Lakeview development with eye-watering prices and also some sky-high, short-term accommodation valuations that go up to $2,200 for a single night.
Local agent team Sarah McBride and Sarena Glass contacted a select group of potential buyers on their database yesterday, offering them first option on what they describe as "coveted" properties.
Construction is yet to begin on the billion-dollar central Queenstown development, which received fast-tracked consent in December for the first parcel of what's to be a staged project over 15 years.
A 52-page brochure provided by Sotheby's details the range of apartments on offer. Two further brochures - one focused solely on penthouse apartments - provide indicative price guides.
Studios and one-bedroom apartments are estimated to range in price from $750,000 to $1.5 million, while two and three-bedroom apartments start at $2 million and reach $5 million. Entry-level penthouse apartments start at $7 million, with a top-tier penthouse estimated to cost $20 million. Studio apartments are as small as 30 square metres.
A rental appraisal by Sotheby's Luxury Rental Homes manager Sam Skipper is also included for prospective buyers.
It provides estimates of price-per-night charges for fully furnished apartments, clearly targeting a "luxury, short term" holiday-maker in an Airbnb-type market.
They suggest a 30-metre-square studio apartment could command $450 to $550 a night, a 77-metre-square, one-bedroom apartment up to $850 a night, an 80-square-metre, two-bedroom apartment up to $1,350 per night, and a 127-square-metre, three-bedroom apartment up to $2,200 a night.
Information on likely body corporate fees is also detailed - and while the lowest weekly contribution is estimated to be $37, owners of one five-bedroom apartment could expect to pay more than $1,000 a week to building managers.
Queenstown Lakes District Mayor Glyn Lewers has told Crux he is comfortable with the tone of the marketing material, saying it fits the brief the council expects the developer to deliver on.
"The material is consistent with the developer's master development plan, that has been assessed against the project objectives and approved by QLDC."
The council initially entered into a development agreement with Melbourne-based developer Ninety Four Feet and Auckland-based investment company Augusta Capital, rather than sell the public land outright, to influence some key project objectives - among them, the delivery of a a diverse residential community.
"I am pleased to see that the developer is making these initial steps to engage with the market, in what is expected be an exciting and long-term investment programme for the Queenstown town centre," the mayor says.
"The marketing material has been distributed, initially, to a limited database with the specification a guideline only, presumably to test interest with a discreet market segment."
He says not all of the more than 200 residences in the first stages of the development are "premium penthouses", nor is diversity expected to be completely achieved in the developer's first steps.
"The eventual mix of residential and other visitor accommodation and commercial and retail activities to be delivered over the whole precinct is yet to be determined."
Apartments in stage one and two of the development will be located across four residential buildings, varying in total height from eight to 12 metres and shorter than originally specified by the developer - an eleventh-hour redesign to get consent over the line last year.
According to marketing material, the towers will also include what's being called a 'co-living hotel', aimed at providing private rooms around shared living spaces and amenities for seasonal tourism workers, digital nomads, and corporate travellers for anywhere from a few days to a few months.
An operator for the co-living hotel has not been announced.
The marketing material is vague on details regarding onsite parking.
In a frequently asked questions section, information on a "transportation strategy" to "complement" a "walkable community" is supplied. The transportation strategy includes details of a valet service for those with a car park, and a "diverse fleet of vehicles for daily escapades", or bikes for hire, as an option for those who do not.
The lead brochure offered by Sotheby's provides a glimpse of as-yet unseen stage three of the Lakeview development, a project labelled 'Te Huika'.
It is described as "an exceptional central meeting point where culture, wellness and creativity seamlessly intertwine...a haven for both locals and visitors".
It will be home to "a state-of-the-art fitness, spa, and wellness centre, an intimate boutique hotel, collaborative co-working spaces, and an enticing array of dining and retail experiences" - a boutique grocer, a pet groomer, a florist among the select shops - as well as an art gallery at the centre of it all.
It says it is being developed by Britomart Hospitality Group, and is dubbed 'Alpine Britomart', referencing the popular precinct in downtown Auckland.
Completion of Te Huika is scheduled for 2028, according to the brochure.
Sotheby's says it is taking expressions of interest with sales commencing later this year or early next.
It says civil construction works are scheduled to be completed and handed over in the first quarter of 2024, with construction of stage one of the project due to begin half-way through the year and scheduled for completion in late 2026.
Crux has asked the council for an update on these timelines.
Lakeview sales brochures can be viewed at the below links:
https://issuu.com/nzsothebys/docs/lakeview_sales_manual
https://issuu.com/nzsothebys/docs/lakeview_apartments_brochure_oct_2023_ebook
https://issuu.com/nzsothebys/docs/lakeview_penthouse_brochure_oct_2023_ebook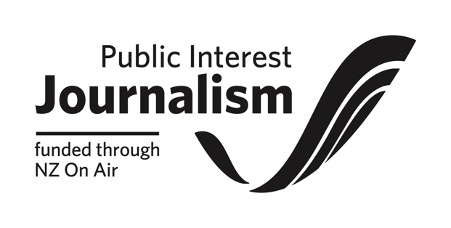 ---