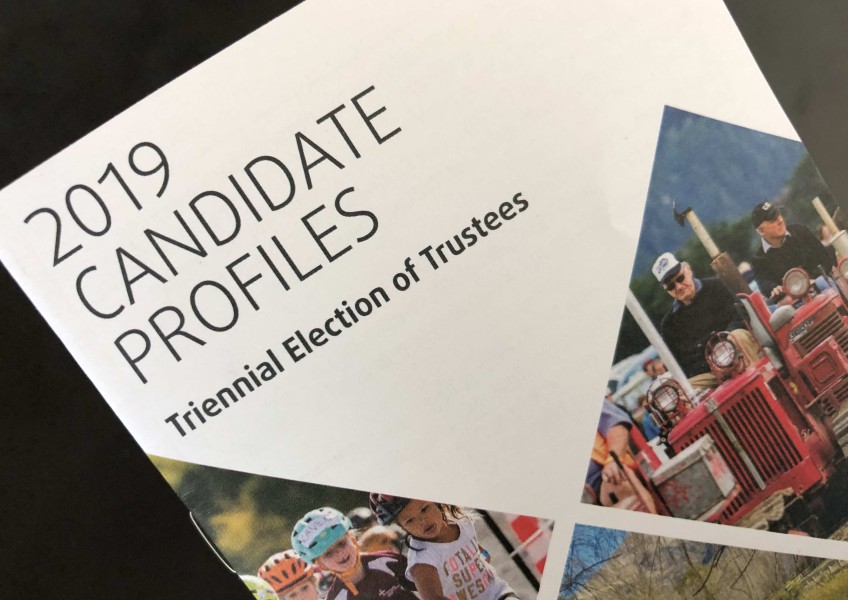 Last call for Central Lakes Trust election
---
Voters have until Friday to have their say on who'll hold the purse strings for a significant chunk of community spending.
Voting for the Central Lakes Trust (CLT) elections closes at 12 noon on Friday, with voters across Central Otago and the Lakes District having the option to fill in a postal vote or make their choices online.
And, post-election, massive change can be expected around the board table: Four of five standing members are mandated to retire, having served on the board for nine years, and another is opting to stand-down.
Some 25 candidates have been nominated to stand for the board, which will be comprised of five community-elected trustees alongside three appointed trustees.
Since it commencement in 2000, the trust has distributed more than $99 million back into the community through grants to charitable causes.
It has assets totalling more than $400 million driving an annual grants budget of approximately $9 million.
CLT chief executive Susan Finlay says the trust's purpose is to make a positive lasting contribution to the community by supporting charitable projects throughout the area.
This election, a record number of people have put themselves forward to steer the trust's work. And, that's a good thing according to Ms Finlay.
The area's population is growing and it's changing. Newly-appointed trustees need to understand what's needed rather than what's demanded, and respond accordingly in a fiscally responsible way, she says.
"Our Trustees need to be in touch with the contemporary needs of our community. Now more than ever, it is important our community votes."
She's encouraging people to flick through the 2019 Candidate Profiles book and make time to have their say.
"Ultimately, because the trust is yours, it's your responsibility as a member of your local community to vote."
Recently, the trust has supported the provision of CT scanners at Dunstan and Queenstown Lakes District Hospitals, the St Johns' Ambulance Hub build in Cromwell, cycle trail as part of the Central Otago Queenstown Trails Network, a learn-to-swim programme in schools and the newly announced Southern Cross Central Lakes Hospital.
"Without a doubt, what the trust funds affects someone you know."
Central Otago Mayor Tim Cadogan, a former trustee, has taken to social media to urge people to vote.
"I am not here to advocate for any of the 25 candidates; but can I please ask that you spend the small amount of time it will take to read the papers, have a think about who will best manage and distribute the funds we all hold a stake in, tick the boxes and post it back. You can even do it online if you prefer," the mayor said in a Facebook post.
"There is virtually no part of the lives of the people of Central that the work of the Trust does not touch. The building projects that have happened due to Trust input are obvious, but the Trust also does huge work in funding the social sector that supports the fabric of our society.
"On top of that are tertiary scholarships for local achievers, grants for sports clubs and other charitable groups, grants that bring arts and cultural events to the area, support social services and so much more."
Here's the link for online voting - you just need the unique PIN and password from your voting papers.


---