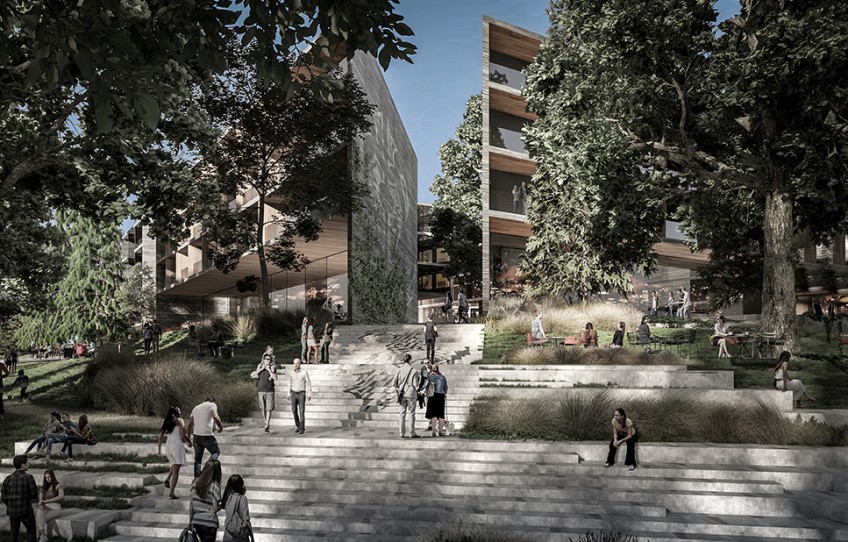 Lakeview: the four-hour Qtown briefing that excludes the public
---
The Australian developers behind the $2 billion Lakeview development are holding a four-hour project briefing in Queenstown tomorrow evening (Thursday, May 12) – but the general public and media are excluded.
Presented by Queenstown Chamber of Commerce CEO Ruth Stokes, the fully catered event at Queenstown's QT hotel will feature a "highly regarded industry expert panel".
The event is being hosted by Ninety-Four Feet, the developer that persuaded QLDC to spend $55 million on Lakeview land improvements with 20 years for the developer to pay money back to the council - plus a profit share.
Crux has revealed that QLDC could have sold the land outright for $42 million, producing an immediate, very large cash advantage for ratepayers, instead of debt, risk and a rates increase.
QLDC says it did the unusual deal so that the council could keep more control over the project.
A copy of the Thursday invitation obtained by Crux simply lists the Lakeview panel members as people who are either building or selling the project along with QLDC's Lakeview Manager Paul Speedy.
Invitees for the event include QLDC councillors and even mayoral hopeful Jon Mitchell. Mr Mitchell told Crux that he could not attend on Thursday but would be "briefed later".
Crux registered for the event and obtained a ticket before being advised by an Auckland PR company acting for Ninety-Four Feet that it was an exclusive event by invitation only and "not open to all media".
Crux put the following questions to the PR firm and will publish the answers as soon as they are received.
Why is Ninety-Four Feet going for fast tracked consent when QLDC asked them not to?
There's no shortage of jobs in Queenstown - just a massive shortage of employees - so how is the attached statement that talks about a shortage of work in Queenstown justified?
Affordable housing - what price range will your worker/resident accommodation be in?
Here's a reminder of what this story is all about. And also a new video from QLDC showing the Lakeview site development in progress.
This link will take you to QLDC's information and FAQ page on Lakeview.
Here's the QLDC video, just in, showing the current status of the Lakeview work.
Here's the full Lakeview concept video.


---