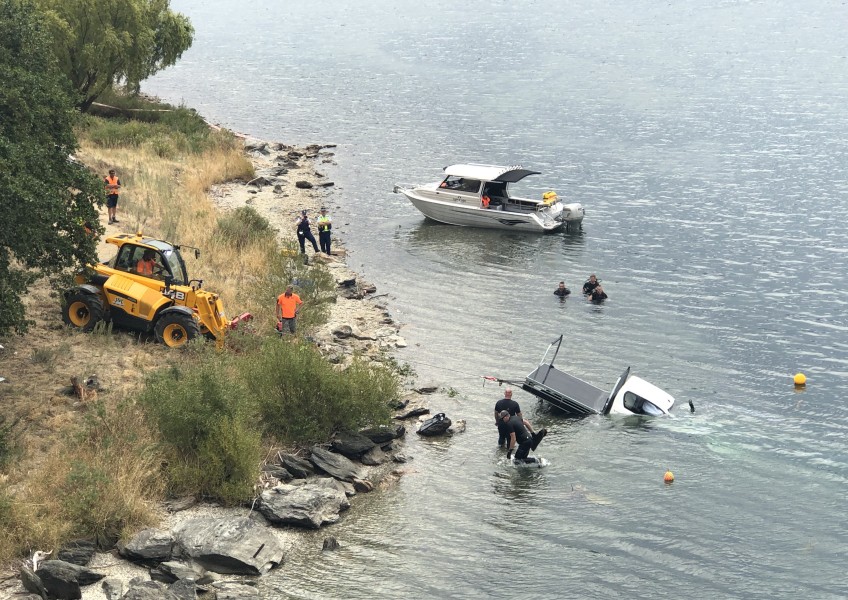 Lake Dunstan crash victim a hero of mosque terror attack
---
A man whose body was recovered from Lake Dunstan by police divers was set to receive a bravery medal for his heroic actions during the 2019 Christchurch mosque attack.
The driver of the ute and trailer that entered the lake from SH8B at Deadman's Point Bridge in Cromwell yesterday (Monday) was Mark Miller, 56.
Mr Miller, known to his mates as "Shorty", was awarded the New Zealand Bravery Medal in recognition of his efforts to help people who were wounded in the terror attack.
In a report pubished on Stuff, Mr Miller's friend and former colleague, Paul Stockdale, said he was immensely proud of his mate, saying he was a man who would do anything for anyone.
"That's the sort of guy Mark was – he would help anybody, he would do anything for anybody. You wouldn't even have to ask him, and he'd help out," he told Stuff.
"Shorty was a bit of a rough diamond, but he had a heart of gold. That's why this is so sad, it is just unfair."
Mr Miller was driving home in a work ute, towing a trailer, when he went off the road and through a fence on the town side of the bridge.
In a statement earlier today (Tueday), a police media spokesperson confirmed the police dive squad had recovered a body from inside the submerged ute.
Mr Miller was the sole occupant of the vehicle, and an investigation into exactly what happened is underway, the statement said.
Contractors worked with police to tow both the vehicle and trailer from the lake.
The vehicles left the main road on the town side of the bridge at approximately 5.15pm yesterday (Monday).
A fence separating the highway from the recreational area on the side of the lake has been flattened.
The cycle trail that travels under the bridge has been closed to pedestrians.
Main image: Contractors work with police to remove a ute and trailer from Lake Dunstan.


---