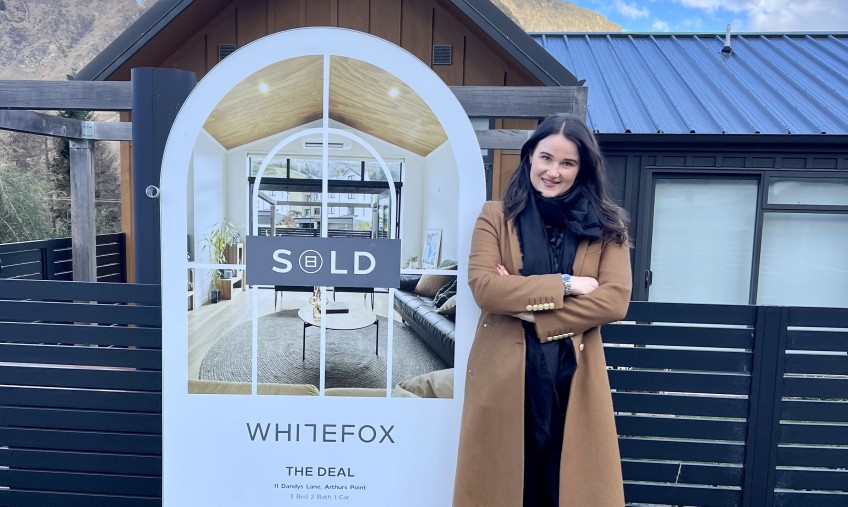 Kate's Take: The local property tide is turning
by Kate Fairmaid - Aug 02, 2023
---

The tide is turning and we are feeling a positive shift in the market with strong levels of enquiry across a range of price points and particularly from over the ditch in Australia. In the most recent property report produced by Realestate.co.nz, they noted higher open home numbers throughout the country which is certainly apparent here in Queenstown. The OCR remained steady last month, which was a welcomed relief for many kiwis, myself included! Our team in Auckland have noticed a shift too – listing numbers are still low in Auckland but vendors are feeling more optimistic about the likelihood of achieving a positive result.
What's happening in the market?
Realestate.co.nz have reported that for July, Queenstown Lakes District is the first region on record to hit a $1.5M average asking price – bucking all house trends.
Stock levels across the country have been reported lower than usual for July and the number of new listings last month was reported by Realestate.co.nz as the lowest on record for July. Queenstown Lakes' new listings were down by 7.8%, which is in line with what we are feeling on the ground here, with prospective purchasers commenting that there is little selection in the market. This we believe, is causing more competition between purchasers at the point of sale, seeing the market flip back into the vendors' favour.
The construction market is always a topic of interest for my clients and people throughout the Queenstown Lakes District. QV reported in July, the average cost of building a home in New Zealand is up 9.5% annually but price rises have noticeably slowed in 2023. Will we see the rising cost to build coming to a halt entirely by the end of 2023? Well, we can't be sure, however, we are seeing more evidence that the construction market is slowing down so if I was a gambler, I would say it's quite likely.
We cannot forget about the NZ Election set for Oct 23. Elections often settle the market down, with buyers historically sitting on their hands during the lead-up. So, it's fair to say either way, it will be interesting to see what effect it has this year.
What's happening at WHITEFOX?
Enquiry online and from our Australian network abroad has picked up pace since the winter ski-season commenced, with momentum continuing to build throughout Queenstown and Wanaka.
Matthew Sampson and I recently sold 3 Rabbiters Drive, Jacks Point - within two weeks of hitting the market and well ahead of our scheduled deadline, for over $3.2M. Over 35 enquiries, 15,000 video views and 16 inspections made for a busy campaign with 60% of our enquiry from Australians. We have four unconditional purchasers who missed out and are looking within Jacks Point for a similar property – with buyers commenting on our cut-through marketing and wide social media reach, if you are considering selling in this area and want your property to stand out to the market, please reach out.
On Monday a three-bedroom, two-bathroom Bullendale townhouse at 11 Dandys Lane, Arthurs Point sold for $1.17M. Incredibly, we received 60 online enquiries demonstrating a high level of interest from the market within this price point. We also received a noticeable number of enquiries from investors, who look to be re-entering the market.
Enquiry for land is increasing. This is reflected at Koko Ridge, where we recently sold lot 16, with lot 9 now under contract as well. We currently have 2000sqm sections available from $1.3M in an outstanding part of Queenstown.
We look forward to the completion of two high-end architectural residences on Queenstown Hill at the desirable address, Wakatipu Heights and we will be launching one of these homes in spring - which will be a highlight for WHITEFOX and lead agent, Matthew Sampson.
We recently welcomed Julie White into our WHITEFOX Queenstown office as an advisor & negotiator. We're excited to welcome her into the team and she joins us after she and her family decided to move south from Tauranga. She's quickly settling into the region and with a love for Jacks Point, is currently looking for a home in the area.
Back over the ditch our founder and CEO Marty Fox, has been announced as a new judge on the upcoming season of 'The Block' Australia. We're all excited to see him up on the big screen over the coming months - bringing great profile and eyeballs to our brand and our client's properties.
THE DEAL: The Lodges on Warren – 81-81 Warren St, Wānaka
Over the hill in Wānaka we have launched 'The Lodges on Warren', two luxury 250sqm (approx.) residences and the latest result of an award-winning collaboration. This project celebrates the expertise of the esteemed, awarded Master Builders, Christie Brothers, the innovative Bespoke Architecture, and renowned local developers. Please check out this listing here.
SEALS THE DEAL: Australians are buying and we are flying.


---