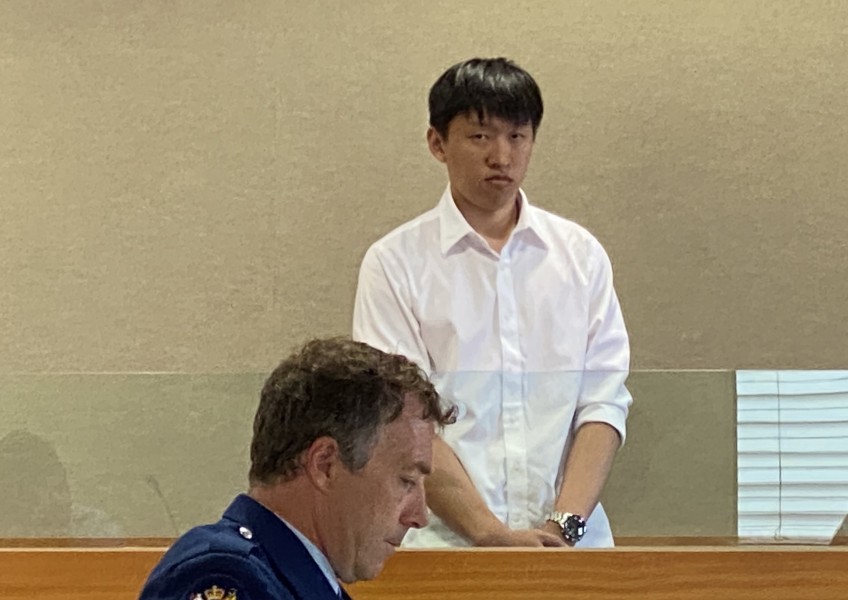 Judge: Foreign rental car drivers "a cocktail of danger."
---
The Singapore man charged with careless driving causing death and injury has been sentenced in Queenstown today with the judge saying that "foreign driver fatigue, scenery, euphoria and sometimes drugs and alcohol are a cocktail of danger that can cause disaster."
Judge John Brandts-Giesen ordered 29 year old Dalbert Tin to pay just under $10,000 to the family of 84 year old Noelene Tait who was killed on January 14th and just under $20,000 to Glen Cherry who was badly injured in the crash.
The court heard today that Mr Tin was unable to explain the fatal crash apart from speculating that he might have been distracted by the scenery. He was in New Zealand on honeymoon with his new wife, who was injured in the accident.
Noelene's Tait's family was in court today and had met with Mr Tin on Friday last week in a restorative justice session. The family did not want to comment on the sentence.
However, Mr Cherry told journalists outside the courtroom that he was "very disappointed" in the sentence, calling for stiffer sentences for rental car drivers involved in accidents and a stand down period of at least 24 hours for international tourists arriving in New Zealand, before they can rent a car.
Mr Tin's lawyer, Louise Denton, earlier told the court that Singapore journalists had visited Mr Tin's place of work as a result of New Zealand media coverage of the case.Ms Denton told Judge Brandts-Giesen that her client could only offer $8,000 in reparations. "That's all he can borrow, and it is costing him $150 a day to stay at the Hilton Hotel while waiting for today's sentencing."
The Judge awarded $7,390 to the Tait family as 50% of Noelene's funeral costs, along with a further $2,000 for emotional harm. The Accident Compensation Commission has covered the remaining 50% of funeral costs. Mr Cherry was awarded $15,450 to cover his written off motorbike and some medical expenses, along with $4,000 for emotional harm.
The court heard that the rental car was not insured because Mr Tin had been charged with careless driving. Asked by Crux about this point, the President of the Rental Vehicle Association, James Dalglish, said this was a matter for the insurance industry and that he could not add any further comment.
Addressing the court, Judge Brandts-Giesen said "People come to New Zealand for the scenery, but if they are driving properly they should see very little of it."
Mr Tin was ordered to pay $8,000 into the court's bank account by 1.00 pm today and then cover the balance of payments at the rate of $300 each month from Singapore. The judge waived any community service sentence noting that Mr Tin had already done some voluntary hours and it was better for him to get back to Singapore so he could make further payments.
The Judge ordered that two thirds of the $8,000 be paid to Mr Cherry and one third to the Tait family.
Mr Tin was also disqualified from driving in New Zealand for 15 months, but the judge observed that this would have no effect in Singapore.
Main Image: Dalbert Tin - pleaded guilty to all charges at an earlier hearing.


---