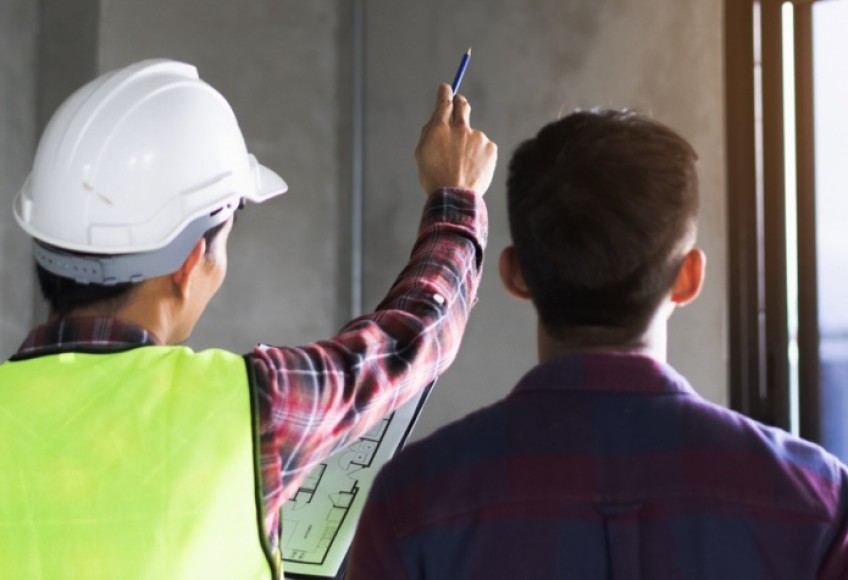 Jason Wilkinson defends contract with QLDC
---
Building inspection contractor Jason Wilkinson is defending his contract with Queenstown Lakes District Council.
On Wednesday, Crux published details of how Mr Wilkinson, a team leader in the Building Services section of the council, negotiated a deal in early 2018 with his boss Chris English to start work as an external contractor just two days after resigning – with guaranteed hours and a QLDC vehicle.
To date QLDC has paid out $789,640 to Mr Wilkinson as a contractor via his company Regulatory Compliance Services Ltd (RCS).
However, Mr Wilkinson has contacted Crux clarifying his current working contract with QLDC and timelines relating to its negotiation.
He did not return calls prior to the publication of the original story.
He says his company, RCS Ltd, did go through an official procurement process with QLDC, commencing in September 2019.
In early 2020 that procurement process was completed, and he was officially awarded a contract as a "Full Panel Member" for building inspections and as a "Supplier Only Member" for building consent processing, he says.
Mr Wilkinson defends the $789,640 paid to RCS by QLDC since 2018.
The amount paid reflects 40 to 50 hours of work a week, Mr Wilkinson says.
He also has recently supplied his own vehicle, with QLDC picking up the tab for mileage, and these amounts are included in the $789,640-worth of payments.
"Like any other person running a business, I also have the usual operating costs such as insurances, ACC, telecommunications, accountant's costs, inspection equipment, paying for ongoing training to keep up my competency in place, and paying for my competency assessments annually.
"Like any other contractor, I also must allow for the fact that I don't get any sick pay or annual leave (like employees do), as well as always running the risk that if there is no work, then I don't get paid – and I felt the effects of this during covid lockdowns.
"As I am sure you will be aware, when a building project slows down, it is contractors that are the first people that are no longer required.
"I am on a zero hours contract, therefore there is no guarantee of minimum hours each week.
Back in 2018, it was QLDC's idea he become a contractor, he says.
"I was going to leave Queenstown and go to Christchurch for family reasons, but the council persuaded me to stay with this offer."
QLDC was understaffed at the time, and his skillset was in demand, he says.
Crux has discovered that at this time no QLDC procurement rules were followed in offering work to Mr Wilkinson.
Mr Wilkinson agrees that in 2018, he did not go through the procurement process.
When Crux went back to QLDC today for clarification, the only response we received was reference to an earlier email from the council on December 3, 2021. The email made reference to various contract procurement processes (without details or documents) that took place with Mr Wilkinson "after he became self-employed".
What QLDC did not reveal in that December 3 email was that Mr Wilkinson became self-employed at the invitation of QLDC.
The subsequent official information response made no reference to the procurement processes that started in September 2019 (and were not completed until 2020) – 19 months after the first contract was signed with Mr Wilkinson and RCS.
Mr Wilkinson has told Crux that he has carried out work for other clients (during the first 2018 – 2019 contract) while being paid the $789,640 but that he has had to pay various costs out of that income including accounting, admin and running his own vehicle after initially using one belonging to QLDC. He did add that mileage for the vehicle is billed on to QLDC.
Mr Wilkinson says he was often doing 40 – 50 hours a week for QLDC, whereas other external contractors he knows are only doing 30 hours.
The more recent QLDC contract terms have been supplied to Crux by Mr Wilkinson, but the document does raise further questions that we will put to Mr Wilkinson for his response in due course.
Crux wishes to clarify there is no suggestion Mr Wilkinson has acted illegally in his contracting for QLDC, and it is clear he feels upset at what he sees as poor handling of the situation.

---