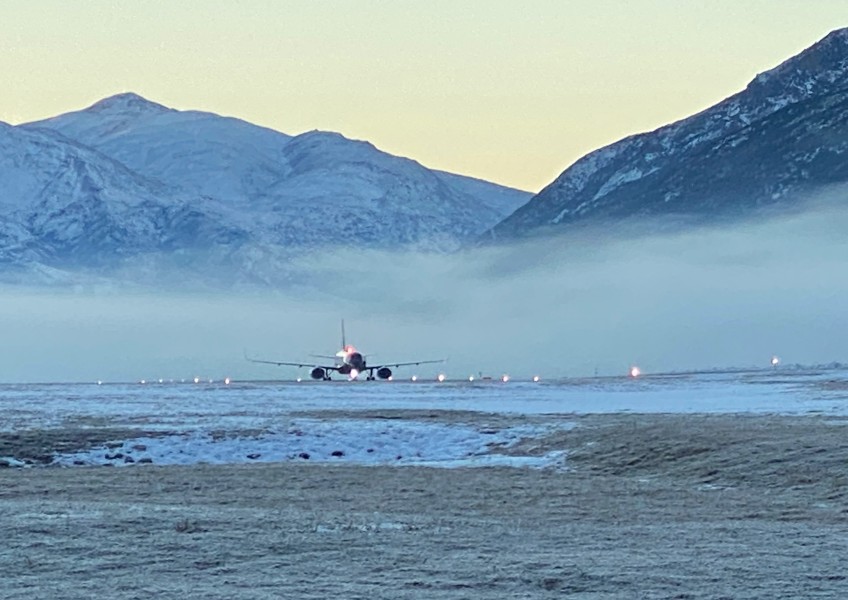 Is it time to fall back in love with our local airports?
---
Editorial.
Most of us have some very warm and romantic memories of flying. Maybe our first flight, a special flight to a birth or a wedding – a special holiday – or even a little adventure after a period of just working hard.
It is still special. Aircraft have become safer and quieter. Wine and cheese at 36,000 feet and 1,000 kilometres an hour should never be allowed to become ordinary or pedestrian.
It's pure magic – as are the clouds from above, the special bonds we form with fellow passengers on night flights and those family reunions as we exit the arrivals gate dazed and excited from moving from one part of the planet to another – in armchair comfort.
But then of course it all turned to custard.
Massive immigration queues, being treated like cattle, the greedy, feral hunger for that upgrade, the class system of the airport lounges and the de-humanisation of the check in process. These little nightmares are all just as familiar to us as the warm romantic flight experiences.
But now, as just one of the many Covid silver linings, the age of Mass Aviation, and its close cousin Mass Tourism, have not survived the pandemic's forced crash landing.
But – wonderfully – commercial aviation has survived – just better than before, at least in New Zealand. We all have immense sympathy for the thousands of skilled pilots and cabin crew who have lost their jobs – but they will survive in alternate careers.
Flying now has a chance to become magical again – just like it should be.
And even more importantly for the local community, maybe it's time to make peace with Queenstown and Wanaka airports – our airports.
CEO Colin Keel has jetted off to Auckland and perhaps with him has gone the view that our two wonderful airports are not there to be milked and exploited – but to be praised, valued and enjoyed.
Suddenly it's possible to see Queenstown airport as something very special – and maybe with reduced flights it's OK to have it nestled near the town centre, in amongst the mountains and right next to the ski slopes. We need some more safety measures (enhanced RESA/EMAS zones for sure) and a new QAC business culture – but that's all achievable. Wanaka is the poster child for everything that's good about regional airports – just exactly as it is.
And a message to Auckland International Airport Ltd (AIAL) who own 25% of the Queenstown Airport Corporation. Thanks, but no thanks for all of your efforts to monopolise our local airports for your own grand business proposes. We can introduce you to some really good secondary school maths teachers who can help you grasp the concept of 25%. It means just one quarter of the ownership – not ALL of the ownership. And that dirty deal all those years ago – we locals have very good memories, and you are not forgiven.
We can also happily give AIAL full contact details for CIAL and their special Tarras airport division should they wish to shop their business ethics to the broader market on fresh turf.
In the meantime – let's fall back in love with our wonderful local airports. Let's celebrate flight for all of the special qualities it brings. In the words of one Queenstown airport staff member who shall remain anonymous, Colin Keel probably did not even realise that he needed community support.
Shame though on the Board of QAC for allowing that idea to take hold. And shame on the Board of QAC for somehow thinking it was necessary to pay our airport CEO more than the Prime Minister.
Those airports belong to us – and we are ready to now reclaim them. And to love them.


---