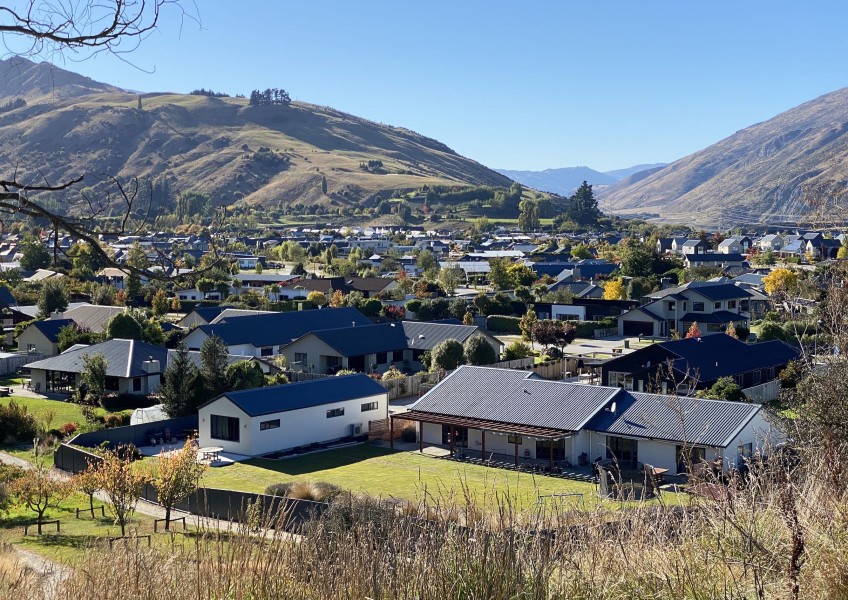 Housing boom continues - Wanaka up 31%
---
The "catastrophic job losses" caused by Covid in the Central Otago / Queenstown Lakes region haven't dented house prices, with the latest data showing the average asking price has outstripped Auckland.
March data released by realestate.co.nz shows the average asking price for a house in Central Otago / Lakes is $1,112,760, compared to $1,100,593 in Auckland.
Economist Benje Patterson said after the first Covid lockdown there was an expectation that the collapse of tourism and resulting "catastrophic job losses" would lead to a lack of confidence in the local economy, which would feed through into what people were prepared to pay for houses.
"Now that obviously we know that didn't happen."
Instead buyers have been taking advantage of really cheap interest rates to secure properties in the region, Patterson says.
"Basically we've had this resilience of the New Zealand economy, coupled with extremely low interest rates which has outweighed the negative employment effects."
He also believes that ironically, the Government's new measures aimed at dealing with the country's housing crisis, have driven up demand.
"There has been quite a flurry over the past couple of months in the property market by some people trying to get ahead of the new regulations."
Patterson believes the idea of expat Kiwis coming back from overseas due to Covid and buying up housing stock is overplayed.
"When you look at the actual numbers of people coming through MIQ that are permanently settling they're not enough to completely shift the balance of what's happening to property."
However, he does think the market has been affected by Kiwis moving from urban areas to the regions for lifestyle reasons.
He says that's apparent not just from property data, but other indicators such as government administrative records of people's addresses, which show quite a strong exodus from Auckland to the regions, as well as data on people starting businesses which show growth in regional parts of New Zealand.
The average asking price in Wanaka has increased by 31% year-on-year, from $1,056,960 in March last year to $1,388,540 last month. The national average asking price last month was $863,396.
It's a trend which realestate.co.nz CEO Sarah Wood says has been reflected in other "holiday destinations" around the country.
Patterson's view is that Wanaka still holds a provincial appeal to buyers.
"It's a desirable place to live which hasn't suffered to the same extent from the pitfalls of really, really rampant growth, like what's occurred in Queenstown."
General Manager of Bayleys Queenstown, Gail Hudson, says Central Otago / Lakes district has a simple supply and demand issue.
"The bottom line is we just need more houses," Hudson says.
The March data shows a 37.4% increase in housing stock year-on-year, but Hudson says it's still not enough to meet the rampant demand.
"There might be more houses available right now, but there's still not a huge amount available and we just need to release more land and have more houses built."
"We've had a lot of net migration over the last few years and we haven't built the houses to keep up with that increased demand, so we're in catch up."
She doesn't believe the government's new regulations will make "any great difference".
Instead it should be streamlining the process for developers so land can be released at a faster rate, and making it easier for people to borrow, she says.
Covid saw a drop of about 20% in rents across the region, providing those not yet on the property ladder with some short-term relief, but the data is a sharp reminder that buying remains out of reach for many.
Patterson believes the longstanding struggle for first home buyers in Queenstown Lakes won't be eased by the government's new regulations.
"There was some very, very limited relief in the government's moves last week with raising price caps and income caps, there's still very slim pickings if you're a first time buyer trying to get in from the ground floor.
"Entry level housing doesn't really exist in an affordable way across the region."










---