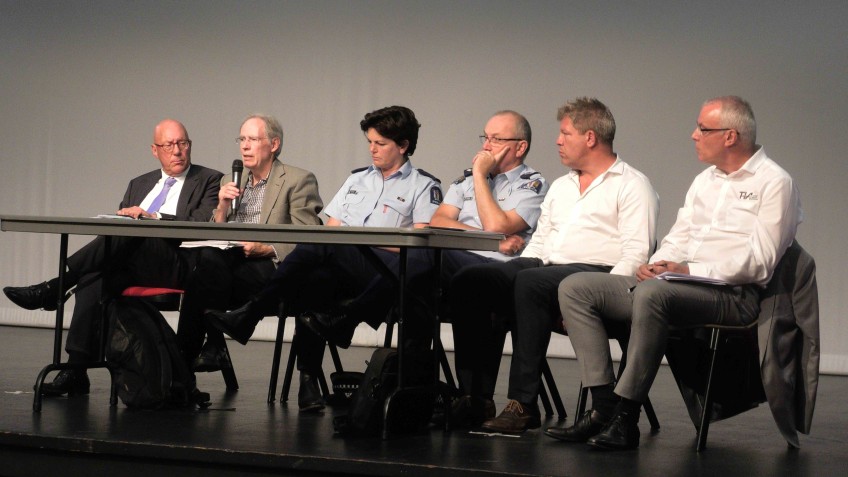 Here's the questions/suggestions from the Rental Car Forum
Feb 20, 2020
---
Here's the combined questions and feedback from the recent Crux Rental Car Forum. We are hoping to have responses from the Police, Rental Vehicle Association, Tourism Industry Aotearoa, The Mayor Jim Boult and the NZTA by the end of this month or early March.
Crux Rental Car Forum – Queenstown January 31st.
The number of accidents caused by rental car drivers in the Southern Lakes region, and in New Zealand overall, is the cause of increasing community concern. Crux held a forum in Queenstown to hear from the community on how they would like to see the issue tackled.
Below are some suggestions and questions from our community addressing how to improve the safety of rental cars driving in New Zealand. Many are taken from examples in Europe, Australia and the USA. Where comments and questions have overlapped, we have merged them into a single, consolidated point.
Suggestions.
Improved signage: multi-lingual, specifically showing the proper side of the road along main tourist routes. This could be done using arrows (like in Australia) or coloured reflectors (green for correct side, red for incorrect).
Centre line posts at viewing points, so cars can't cross the centre line to take in the view, and rumble lines on yellow no-passing lines.
Increased driver liability: drivers should have to take out comprehensive insurance with a higher excess to cover damage, or companies should retain pre-authorised funds in order to cover any infringement by their vehicles while here.
It is clear that so many of the drivers we see everyday do not know how to drive. We need to identify and stop those with a license who have never actually driven a car.
Create dedicated passing lanes on highly travelled routes, and underpasses to reduce the number of vehicles crossing main roads with no right hand turns across main roads
Upgrade *555 to a telephone service (otherwise you need two people in the car), and have more roadside advertising for this service
Stop foreign drivers leaving without retribution: instant fines (in Australia, offending drivers are taken straight to an ATM and made to pay immediately), and a ban on leaving before appearing in court.
Reduce road congestion - don't bring more people to the region before infrastructure is in place
Visitors either tested online with the NZ road rules in their home country before they come, or tested by a road transport person on arrival, to the standard of a full NZ license. If they fail they can't drive.
Stiffer penalties for drivers (fines and court penalties)
Driverless cars or an alarm system that sounds whenever a car is on the wrong side of the road
Stop selling the idea that driving in NZ is easy and safe
Keep-left only drivers allowed to drive in NZ
Safer fleets of buses and coaches
More police focus on slow drivers who don't pull over, creating build-ups and frustration. We need a law that a driver must pull over if they have 3 or more cars behind them, and more spaces to pull over. See sample graphic below from one community member.
Signs redirecting tourists from the Crown Range
Stand-down period after long-haul flights before access to a rental car
All tourists (non residents) should have to display a "T" plate (like the "L" plate utilised for learner drivers), to alert local drivers that the driver is not local and therefore may not behave in an expected manner.
Questions
Should we limit the number of rental car companies?
How can we ensure that all international drivers understand the road rules and can drive to NZ standard before they get behind the wheel? How can we identify those with a license who have never actually driven a car?
Why do we have a policy of license reciprocating with countries with a known corruption or poor/zero testing problem in driver licensing?
Is it mandatory to wear seatbelts on coaches? Is the driver responsible or is each person?
Who pays for repairs to a vehicle if caused by a tourist, the tourist or the rental company? What if the driver is charged with an offence and insurance does not apply?
Is any research being planned around crashes involving larger passenger vehicles (buses and minibuses)?
Can we explore providing other transport options to independent travellers, so they don't have to drive? What modes do other countries use? Overseas drivers have been a priority for rental car agencies for the last five years - has there been any real improvement in reducing accidents by overseas drivers?
Below: Suggested new road safety concept.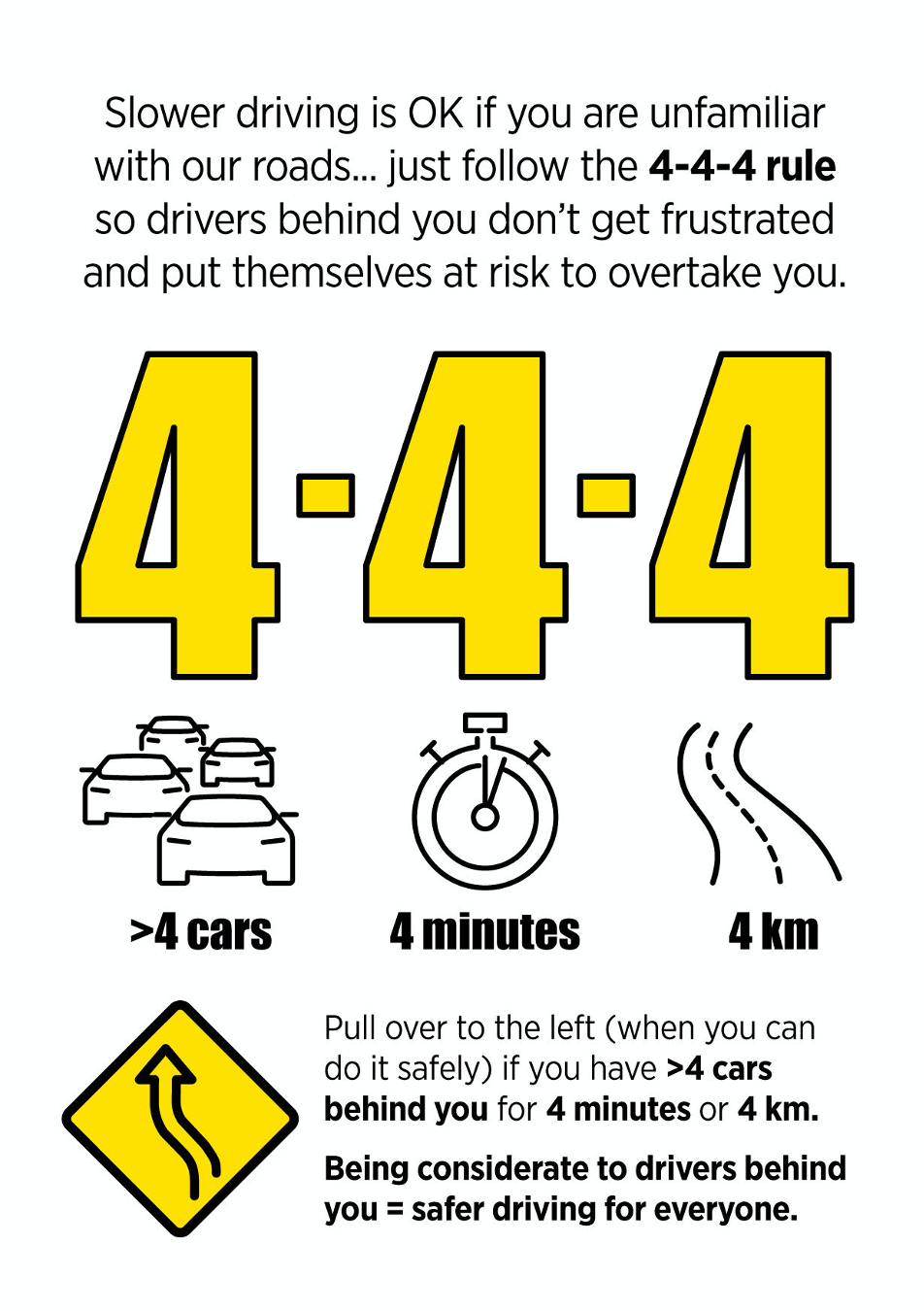 ---