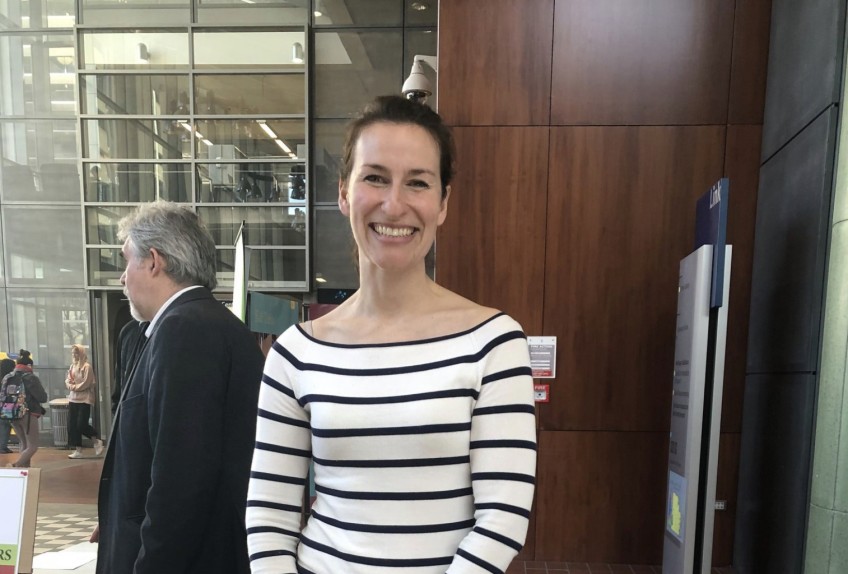 Health Ministry to step in on SDHB anti-vax Board member
---
Health Minister Andrew Little is indicating to Crux that his Ministry will be contacting the Southern District Health Board Chair after a Board member refused to support Covid 19 vaccination programmes.
Ilka Beekhuis (main image above) of Dunedin refused to endorse Covid 19 vaccination saying it was not appropriate to ask about her vaccination status and she encouraged people to become as well informed as possible. The other ten members of the SDHB Board all support Covid vaccination.
Mrs Beekhuis has helped formulate Otago community health policy and is a medical research grant manager originally from Boston in the United States. One of the statements she made when seeking SDHB election was that she wanted to:
"improve SDHB staffing levels, training and resources for its labour force, resulting in better care for patients and whānau and more productive and safe work environment for it's employees ."
Crux could not contact Mrs Beekhuis today as she has recently removed all of her social media profiles, but previously appeared to be proud of her anti-vax stance by posting media coverage of her vaccine opposition on Facebook.
When contacted by Crux today, Health Minister Andrew Little issued the following statement:
"Getting vaccinated is not just about protecting you, it's about protecting those who work with those in the community, and your own family.
"I expect everyone working in the health sector – including health board members – to be responsible and act in the best interests of the community – and that means getting a vaccination and encouraging everyone else to do the same.
"Widespread vaccination is our best protection against COVID-19 and it is extremely disappointing if health board members go against overwhelming medical and scientific advice on this.
"I understand that the Ministry of Health will be talking to Southern District Health Board chair Pete Hodgson about this."
When contacted this morning SDHB chair Pete Hodgson told Crux:
"We do not disclose individual health information about our members, and I know Ilka Beekhuis holds the view that asking the question of an individual is inappropriate.
"However I expect nearly all of us are already fully vaccinated or booked to be. I am. I recognise of course it is an individual choice. Our position as a collective board is to strongly recommend vaccination for everyone in the community.
"The Board has spent many long hours this week helping management to plan further vaccination activity as well planning for the arrival of the delta variant in the Southern District. This work will be ongoing. The Board is driven by the unassailable truth that the higher our vaccination rates, the fewer of us will become sick and the less disruption will be inflicted on our communities."


---