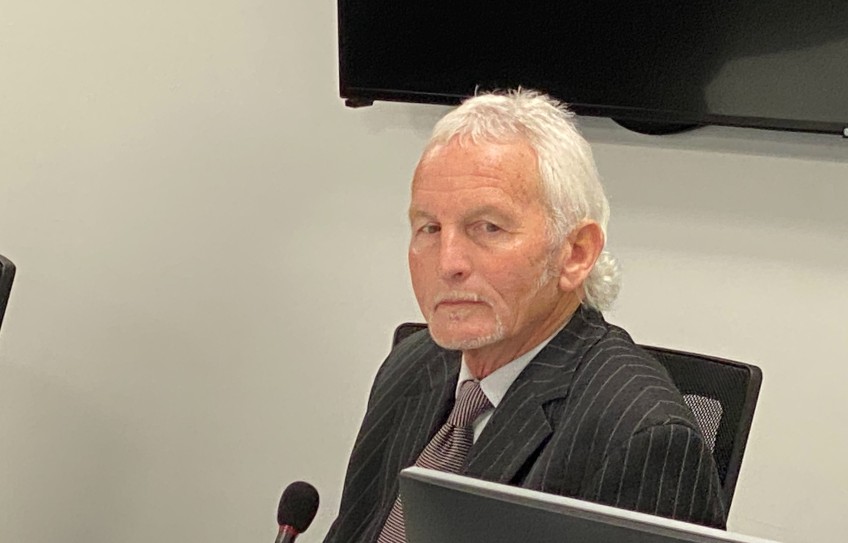 Health issues prevent Michael Laws attending ORC meetings
---
Otago regional councillor Michael Laws has missed a number of recent meetings due to his treatment for a medical condition and his inability to travel long distances as a result.
Crux has made enquiries after receiving reports of Mr Laws being absent or partially absent from as many as six of nine recent meetings. He is paid $60,000 a year for the ORC councillor role and has recently started work for the right-wing radio station, The Platform.
Mr Laws initially refused to reply to Crux questions but then copied us on replies to the Otago Regional Council saying that "I informed the Chair (Andrew Noone) of my [condition] … specialist treatment and inability to travel long distances. I have only just resumed attending Dunedin meetings in person" (Response from July 13/14).
Crux has decided not to publish the nature of Mr Laws' condition.
Mr Laws denies that he has missed six meetings but neither he nor ORC have supplied full attendance details. Mr Laws did say "I was present at an Extraordinary Council meeting on Wed 18 May by Zoom. Ditto full Council meeting Wed 25 May - by Zoom and Wed 1 June - all day – I had leave from The Platform. By Zoom." The ORC has confirmed to Crux that attendance can either be in person or by Zoom.
The ORC referred Crux to its 2020/2021 Annual Report for councillor attendance records. Mr Laws was paid a total of $94,346 in the year to June 30, 2021, but in that year, he was also the deputy chair of the ORC. The payments are linked to attendance by Mr Laws at 39 of 43 eligible meetings, resulting in payments of $83,920, plus $10,102 in allowances and mileage plus $324 of "other" expenses.
The ORC then referred our most recent attendance questions to Mr Laws, saying they don't keep records of workshop meetings.
Crux asked ORC Chair Andrew Noone if he would comment on the recent absence of Mr Laws and if any action was intended by ORC.
"No action has been required. Under Standing Orders any councillor absent for four consecutive meetings must have his/her apology accepted by Council, or the seat is deemed vacated."
Crux also asked Mr Noone if the ORC was concerned at the controversial nature of Mr Laws public views expressed on both The Platform and Facebook.
"There has been no allegation of a breach of conduct lodged. The private views held and expressed by any Councillor should not be considered as reflecting in any way the values which the ORC upholds."
Crux asked the owner of The Platform, Sean Plunket, if special arrangements had been made to allow for Mr Laws to fulfil his ORC duties.
"Details of our contractual relations with staff are of course confidential to the parties involved. Have a nice day," Mr Plunket said in an email response to Crux.

---