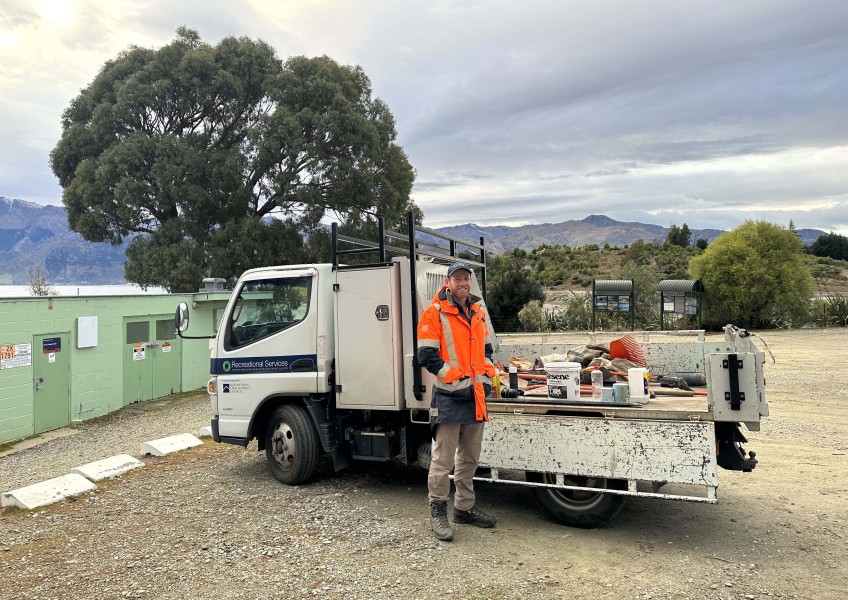 Hāwea handyman spends 120 hours cleaning graffiti (and counting)
---
Council's contracted Mr Fix-it Cameron McCallum has spent numerous hours removing graffiti from public areas in the Upper Clutha saying "it's a rubbish job".
This morning, he's spending time colour-matching and re-painting graffiti recently spotted near Hāwea's War Memorial, and Mr McCallum notes "it's half a day that could have been spent improving or beautifying something else".
Also in his role description, installing park benches, fixing potholes, and checking on toilet blocks, fences and water fountains from Cardona to Makarora, but the notable rise in graffiti takes time away from this work.
He's calculated he's already spent 120 hours this year solely removing graffiti - that's the equivalent of three week's full-time slog.
The Queenstown Lakes District Council's zero-tolerance for graffiti policy means that graffiti has to be removed as soon as it's reported, and it takes priority on Mr Macallum's job list.
Mr Macallum says he has to "drop whatever I'm doing" once graffiti is spotted - recently, he was digging a hole and had to fill the hole back in again and move on to a graffiti site.
Part of the "time-consuming" removal process is spraying the spot with aerosol paint, which comes in at $30 a can, he says, all charged to the ratepayer.
Mr Macallum estimates he's already bought 50 this year, and will "buy an entire shelf" whenever he's in Mitre 10. It's cost $1,500 this year alone. He notes these now-empty cans are "just landfill".
There's always a rise in graffiti in the area around school holidays, he says, adding to the upward trend of graffiti he's noticed in the year he's been in the job.
Other sites recently targeted include Dominey Park, the Hāwea toilet block - that was a three-day job - and the kid's painting at the Mt Iron underpass. Plus, he's also noticed it happening more often on private property, which he's not charged to fix.
Constable Deane Harbison of the Wānaka Police believes a surge in graffiti in the Upper Clutha area has "stopped" since a prolific tagger was caught by local police earlier this year, and they are not aware of any new prominent taggers.
The woman, allegedly responsible for 60 incidents of graffiti, first appeared in court in May, but Constable Harbison says "the tags were that numerous" that police are still finding some belonging to her around the Upper Clutha area.
Crux understands the graffiti near the Hāwea War Memorial was the work of the 24 year old.
Main image: Council's contracted Mr Fix-it Cameron McCallum says graffiti removal is taking up an increasingly amount of his time.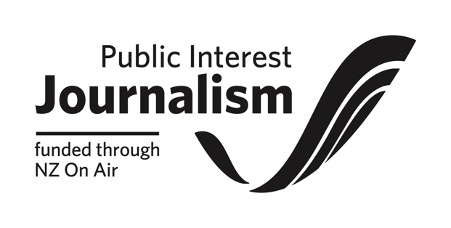 ---