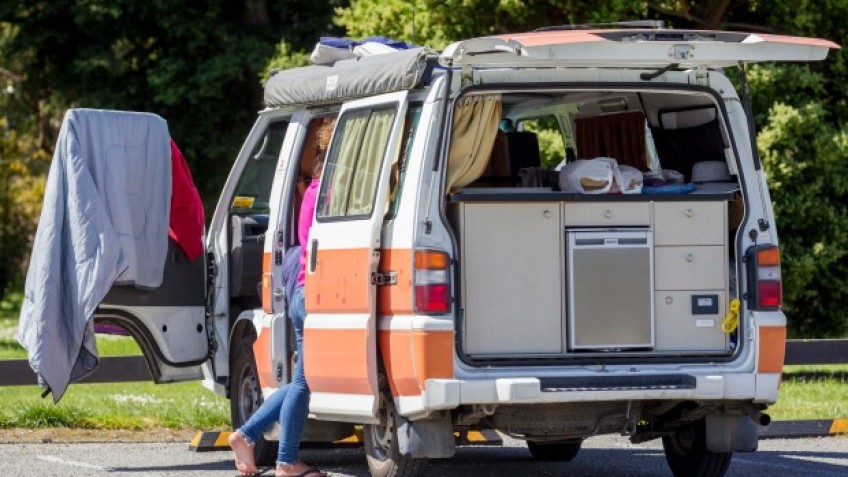 Govt funding to help QLDC with freedom camping problems
Aug 16, 2018
---
Queenstown Lakes District Council will get $530,000 as its share of $8.5 million dished out to councils this week to help them cope with the pressures of freedom camping.
Tourism Minister Kelvin Davis yesterday announced funding to be made available immediately to assist with infrastructure pressures associated with freedom camping.
The amount allocated for Otago/Southland councils is $1.5 million.
QLDC community services general manager Thunes Cloete says the council will use its share for camping hubs, signage, monitoring, and enforcement.
"As a significant tourist destination, our district has experienced substantial growth of visitor numbers in recent years, many choosing to freedom camp. The proposed projects will align with other council strategies to address the effect of freedom camping, particularly on our reserve areas," Cloete says.
The money will be used for two camping hubs (locations to be decided), extra signs in 30 popular camping spots directing campers to other sites, enforcement officers and other extra personnel, and education.
As a condition of the funding, the measures must be in place by December 1.
QLDC mayor Jim Boult says he's delighted the council's application for a portion of the funding was successful. Its focus on the issue reflects strong community feeling about the practice.
"Nationally, freedom camping has been losing some of its social licence due to the behaviour of a minority of irresponsible campers. And last summer we heard a clear message from our local community that something had to change to protect our environment and their ability to enjoy it," Boult says.
In his announcement, Davis says the new funding was among the recommendations of a working group he set up to look at the issue.
"The next peak season is fast approaching and I want people to be able to camp responsibly while ensuring the facilities are in place to support our communities," Davis says.
In other parts of the South Island, Grey District Council will receive $850,000, Westland District Council about $780,000, Tasman District Council $660,000, Buller District Council more than $500,000, the Mackenzie and Waitaki district councils around $500,000 between them, and Central Otago District Council $297,000.


---