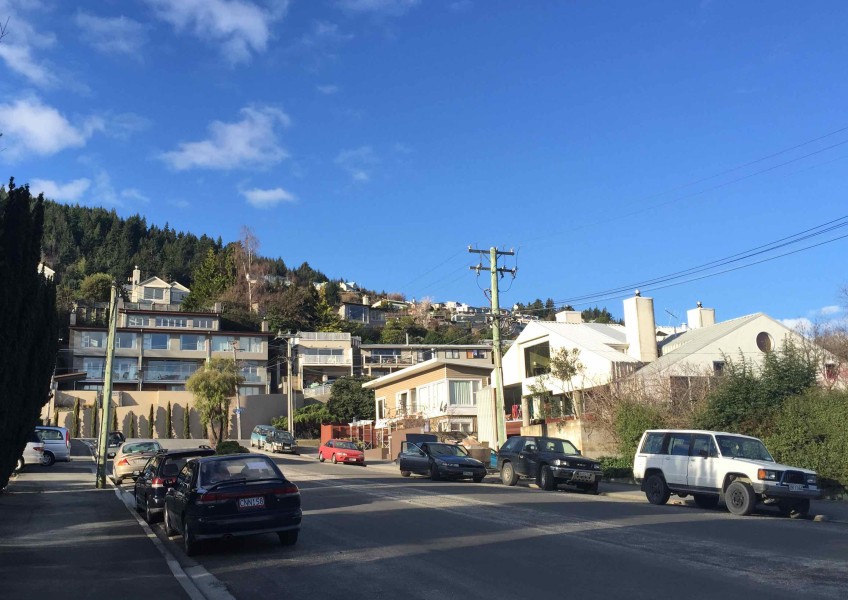 Ghetto Q'town - slum housing grows while tourism booms
---
As tourism booms, a Crux survey indicates poor quality, overcrowded housing is becoming a bigger problem in Queenstown.
Our survey asked residents to document - anonymously - properties they thought were overcrowded. The survey was limited in its scope due to the need for anonymity and the fact that a proportion of the data is based on estimates by neighbours or other nearby residents. Crux should also point out many rental properties, perhaps the majority, are well maintained and not badly overcrowded.
The results detail around 60 houses where the number of occupants is much higher than expected, based on the number of bedrooms. Almost 30 percent of these overcrowded properties were reported to have between 10 and 15 occupants, while the highest number of bedrooms was only between three and four - usually with only two bathrooms.
Six percent of the properties were reported as having more than 30 occupants, while 12 percent were reported as having between 20 and 30 occupants.
The average rent for these overcrowded properties was reported to be $200 per week per person (40%) with 33 percent being reported at $150 per person. Almost 20 percent were reported at over $250 per week per person - but 68 percent of these responses were estimates, while 31 percent were reported as actual figures.
Out of control car parking was a big issue, with 86 percent of residents reporting the overcrowded properties involved too many vehicles and this caused problems for neighbours.
In most cases people taking part in the survey have provided the address of the overcrowded property. Crux will be approaching both Government and the Queenstown Lakes District Council to check on both the rules and the law relating to overcrowding. Crux will not publish the property addresses out of respect for the people living there.
Here are some of the individual survey comments that highlight the scope of the problem. Comments have been edited to remove names and addresses. Crux can take no responsibility for the accuracy of the comments, but our survey platform does prevent multiple submissions.
"3 bedroom and she built a wall making it 6... Some rooms are single and some are double... The lady has about 4 to 5 houses and she does the same... Quite well known in Queenstown."
"At the moment there is 22 young guys in a house in Fernhill. They are there for 10 days. They are paying $20k for the 10 days. Airbnb or another website. There is some HUGE $$$$$ being made through Airbnb's in Qt. Majority of it is tax free."
"Photos on rental listing were taken before owner paved over the front yard and set up a sleep-out to fit even more tenants in. House only has 1 bathroom. House that supposedly only has 5 tenants has 6-8 cars parked in front and up the side of driveway every night."
"Too many short to mid term workers in this region. I am a born and bred NZ citizen and have been living here for 18 months. I am finding it hard to cope with the over crowding and queues to local services and attractions/cafes and restaurants. Also trying to get casual or part time work because you have to compete with younger foreigners. Queenstown is becoming overcrowded and over developed in the commercial sector. It is loosing its charm rapidly for the NZ tourist!"
"High turnover even ran a taxi business out of it. Owners have 2-3 houses in Lake Hayes Estate - they used to turn up every Sunday (looked like cash in hand - speculation). Cars vary all the time but up to 8 with not enough car parks, more and more neighbours putting stones in their grass so they can't park."
"Relatively uncrowded but we can't all have showers. I do know that a lot of young people presenting with urgent health issues live in overcrowded flats."
"This has been going on for years, the person managing it lives in a van outside. People aren't allowed to have the heating on and have to huddle around the fire to get warm."
"There is also 2 buses in the back yard with people in them."
"Six people living in a single caravan near Frankton Arm Tavern."
Crux will publish a follow up article next week detailing the QLDC and Government view of this survey, along with our own research on the law and how it relates to overcrowded properties.
The survey is still open if you would like to add property details, anonymously.
The Crux overcrowding survey can be accessed here.


---