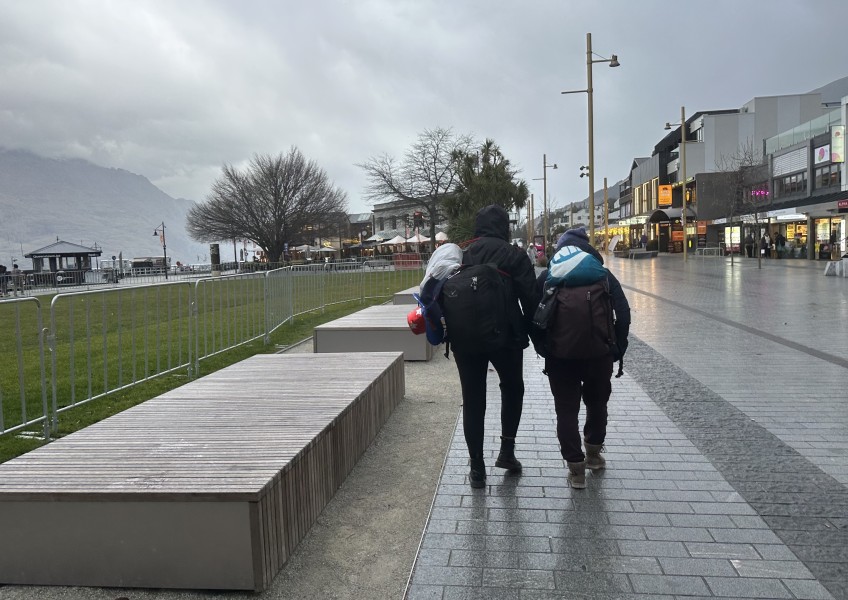 Process to freedom 'frustrating' for exploited Queenstown migrant workers
---
A social service provider in Queenstown has helped a spate of migrant workers exit bad work situations, but a new visa designed to protect employees from exploitation is not easy to secure.
Citizen Advice Bureau manager Tracy Poole describes some Queenstown working conditions as "modern slavery" and obtaining an exploited Migrant Exploitation Protection Work Visa is a frustrating process.
But in the wake of four Queenstown residents being helped through the process, Ms Poole says it isn't straightforward - requiring dealings with two separate government agencies - and she thinks more work is needed to support migrants during this tough time.
Immigration NZ deputy chief operating officer Simon Sanders says the Migrant Exploitation Protection Visa, introduced in 2012, was created to encourage individuals to report instances of migrant exploitation.
Mr Sanders says it helps victims leave exploitative situations whilst lawfully remaining in the country, and since it was introduced two years ago, 453 visas have been handed out.
Despite the freedom the visas give these migrants to escape their situation, Ms Poole says the system is far from perfect, and it is a difficult process to secure one.
During her recent dealings, it took them approximately three weeks, and back and forth with both Employment New Zealand and Immigration New Zealand.
The migrants she's just worked with were often stereotyped, and although government workers were "extremely helpful", they had preconceived ideas of what these migrants were going through and how they ended up in these positions, she says.
Ms Poole wants to see a cultural shift in these agencies and an understanding and empathy for the different circumstances, workers often make comments that migrants should have money in the bank to support themselves, and they need to start standing up for themselves.
But complaining about your employer to authorities is daunting – even for Kiwis – and it's even more difficult when English is not your first language, she says.
"The results for those complaints could potentially mean you are treated differently at work, you may lose your position, and potentially the ability to be sponsored by the same employer is highly unlikely, employers are not obliged to offer another sponsorship when visas expire."
In her experience migrant workers do generally come to New Zealand with savings, however someone who's been paid less than their legally required 30 hours per week for an extended period, are already "starting to feel the pinch" and using their savings for rent and to eat.
However, if they were a Kiwi, or a permanent resident, the Ministry of Social Development would be available to them for support.
In contrast, migrants' only options are food banks and charity from friends.
Migrants in these situations general end up dealing with both Immigration NZ and Employment NZ, yet Ms Poole say there is often inadequate coordination of information between the two government agencies or enough awareness of what the other did.
Ms Poole finds herself explaining to Employment NZ what a working holiday visa is, and there is effort and repetition in dealing with both separately.
She says the lack of coordination also meant in one case Employment NZ did not share information about one of the exploitative employers with Immigration NZ whilst the investigation was taking place, and thus, the employer continued with plans to bring in more migrants under the same terms and conditions.
The employer was able to continue as normal and was not paused from bringing in more migrants until the accusation of exploitation was confirmed.
"To us, it is like having the ambulance at the bottom of the cliff," Ms Poole says.
In her view there a is lack of proper mechanisms to penalise employers who engage in exploitative practices, and it is difficult for migrant workers to receive legal and advocacy support.
Of her own accord, "modern slavery" is also a term used by Dani Mercado, a migrant support worker for the Kiwi Kit Community, and a migrant herself, moving to Queenstown from Mexico in 2018.
The Kiwi Kit Community is a non-profit charity established in Queenstown by migrants, for migrants.
Ms Mercado says often migrants can be afraid to speak up about poor working conditions and treatment, because they do not have the language, and are fearful of losing their employment and being forced to leave the country.
"I've been there, there's this mentality that you cannot complain, you cannot say anything because it will have consequences."
Ms Mercoda spends her spare time helping people here on a visa to understand their rights and be treated fairly at work, as a migrant herself, she understands what it's like to be in their shoes.
She says the treatment of migrants was particularly terrible in 2022 amid big staff shortages.
"Last year, a lot of people were working long, long hours and…the company didn't care if they were having a break or not because they didn't have any other people to work...they were not treated very fair."
Workers were often also told they were not allowed sick days, she says.
But now, in 2023, it's harder for employees to switch to another employer when they're treated badly because borders have reopened and there are not as many accredited employers, or employers willing to take on staff.
Particularly because they must meet New Zealand's median wage of $29.66.
In the five years since she arrived in Queenstown, she says there has been a shift and she believes more people now care about migrant workers' rights, and organisations like the Citizens Advice Bureau are becoming more active in supporting them.
She says that employers don't often listen to or respect a migrant worker's complaint until a third party is involved.
"When the CAB interferes, that's when they care. But before that, they don't care about creating a safe and inclusive space."
She says some hospitality companies in Queenstown that employ migrants will have procedures and policies, but they're not followed or passed on to staff.
Ms Mercado thinks there should be more education for migrants available when they receive their visa both from their direct employer and Immigration NZ.
Kiwi Kit Community is looking to organise a "Know Your Rights" workshop for migrants.
She says the exact date and venue have not yet been finalised but it is loosely locked in for the end of September.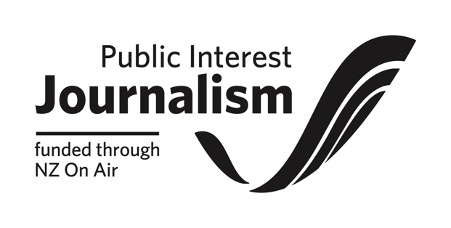 ---