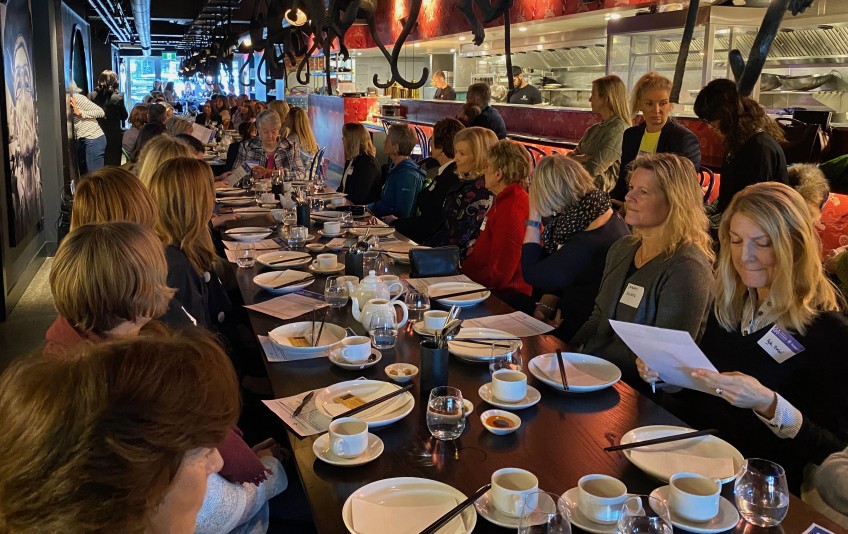 Five projects short listed for $100,000 Wakatipu grant
Oct 20, 2020
---
From Impact 100 Wakatipu:
Impact100 Wakatipu has named Queenstown Lakes Baby Box Charitable Trust, Central Otago Living Options, St. John South Island, Turn up the Music Trust and Wastebusters as finalists in the running for a $100,000 grant. The winner will be announced at a dinner on 11 November when the 151 members of Impact100 will have an opportunity to vote for their preferred charity.
"In our first year, we were delighted to receive a wide range of impressive applications," said Kristen Holtzman, Impact100 Wakatipu founding chair. "Following a comprehensive grant review process that included site visits and interviews, I'm excited to announce our final five. Each of these charities is deserving of the $100,000 grant and each of these projects has the potential to make a transformational difference in the Wakatipu Basin."
In addition to the $100,000 grant which will be given to the winner, the Impact100 membership voted to donate $5,000 each to the four runner-ups.
"The grant review process was a wonderful opportunity to become further acquainted with the needs in our community," said Joan Kiernan, chair of the Impact100 grant committee. "Given the difficulties of this year, our membership voted to give a little extra to the four runner-ups so that no one walks away empty handed."
Impact100 was established earlier this year under the umbrella of the Wakatipu Community Foundation and is based on a model that has been operating successfully in the globally for nearly twenty years. Traditionally made up of 100 women each donating $1,000 annually, the Wakatipu branch has secured support from 151 women this year. Of the $1,000 gifted by each woman, every dollar goes back to into the community.
The 2020 finalists and projects
Queenstown Lakes Baby Box Charitable Trust – To employ for at least three years a paid coordinator to extend their services from volunteer-led provision of baby boxes to a professional service connecting the families of new babies with their community.
Central Otago Living Options – To establish a centre in Arrowtown offering people with intellectual disabilities and their families professional support, vocation education and friendship.
St John South Island – To purchase a new 'Generation4' ambulance with a power-load stretcher design while decommissioning old vehicles.
Turn up the Music Trust – To employ a team of specialist music teachers to mentor primary school teachers in the Wakatipu Basin to help them integrate musical education into their classrooms across all age groups.
Wastebusters – To establish a 'repair and restoration hub' in Queenstown aimed at helping lead the way toward zero waste by offering affordable repairs and education around an alternative to a throwaway culture.
Main Image: Impact 100's group meeting earleir this year to launch the $100,000 grant scheme.

---