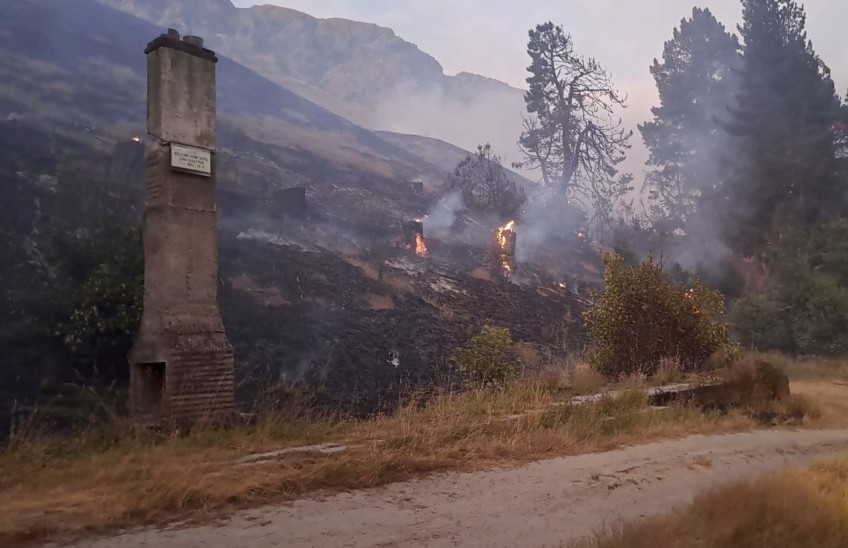 Fire crews continue to fight Coronet blaze
Jan 20, 2023
---
Ground crews and helicopters have resumed work on a vegetation fire at Long Gully on the Skippers Road this morning.
Fire and Emergency says the area is popular with mountain bikers and is warning them to stay off several trails which would lead them close to the fireground as a 10-day mountainbike festival begins in Queenstown today.
Incident Controller Mark Mawhinney says that the fire is burning in about six hectares of retired high country farmland that includes a large area of dead wilding pine trees.
"We are using helicopters to knock down the active fire while conditions are in our favour this morning, and ground crews will be working to secure the perimeter along the Skippers Road and extinguish hotspots."
The fire is not yet under control and is being tackled by four ground crews and three helicopters.
The moutainbike trails close to the fire include the Skippers Pack Track, which is affected by the fire, the Coronet Loop below Greengate Saddle, the Pack Track and Sack Trail and Atleys Terrace Track.
The Skippers Road remains closed today.
Mr Mawhinney is also reminding people not to fly drones in the area because they are a serious hazard to helicopters.
Main Image: FENZ - burnt vegetation caused by the Coronet fire.

---