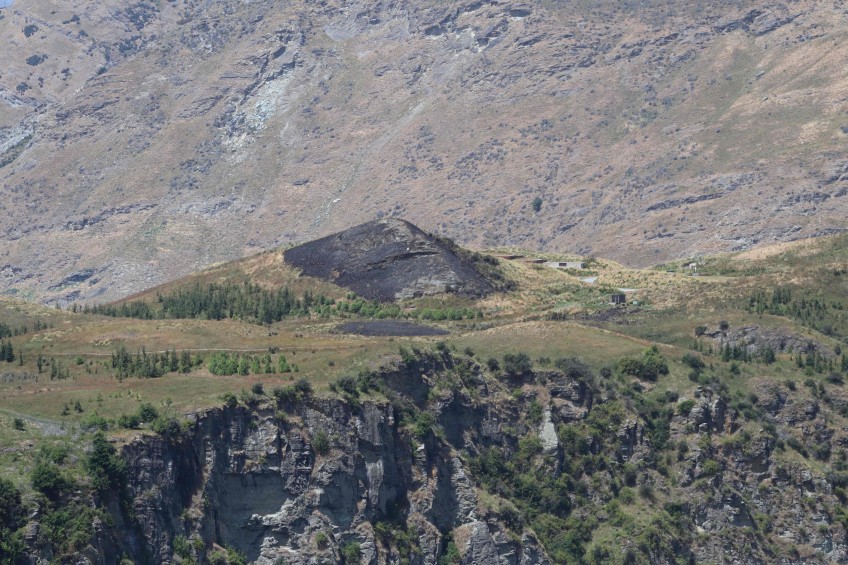 Fire and fireworks ban from FENZ after NYE blaze
---
Less than two weeks after the billionaire's fireworks blaze that produced headlines around the world, Fire and Emergency NZ (FENZ) has introduced an immediate fire and fireworks ban in the Otago Lakes and Central Otago districts.
Controversially FENZ approved a safety plan for the private fireworks display at the Queenstown property of Empire State building owner Tony Malkin. Mr Malkin ignored pleas from his Dalefield neighbours to cancel or move the event due to concerns over animal welfare and the risk of a fire breaking out because of tinder dry conditions.
Only 10 minutes into the midnight New Years Eve fireworks display Mr Malkin's property was on fire across three different fronts resulting in police having to evacuate the same neighbours who had petitioned for the display to be moved.
Mr Malkin, reported to be worth over $US 10 billion, has refused to apologise for the fire or compensate volunteer fire fighters for their work. News media around the world picked up on the story and the lack of an apology.
Here's this morning's fire ban announcement from FENZ in full. FENZ have refused to say when the results of their investigation into the Malkin blaze will be released.
"Otago's Lakes and Central fire zones will move to a Prohibited Fire Season at 8am on Thursday 12 January, until further notice.
"A prohibited fire season means a total ban on outdoor fires, and all previously granted fire permits are suspended.
"These zones include the towns and areas surrounding Queenstown, Wanaka, Hawea, Cromwell, Clyde, Alexandra, Roxburgh, Omakau, Ranfurly and Naseby.
"A ban on the use of private fireworks within the Queenstown-Lakes and Otago Central zones will also come into effect from 8am on Thursday 12 January.
"District manager Phil Marsh, says the warmer and drier weather has increased the risk of fire danger in the Lakes District and Central Zone.
"Although it has been warm and wet to-date, the weather is changing now to be hotter and drier.
"This means if we get windy days, it will exacerbate the fire conditions, and fire can spread at more rapid rates," he says.
Phil says the long history of significant vegetation fires in the area show how careful we need to be at this time of year, especially lighting fireworks.
"It only takes one spark to start a wildfire. If wildfires do start, they can pose significant risk to life and property," he says.
Phil reminds locals and holidaymakers visiting the region that this move applies to everyone.
"Whether you live here, or if you're visiting our beautiful part of the country, please do your bit this summer to keep everyone safe."
You can find information about what you can and can't do during a prohibited fire season as well as fire safety tips at www.checkitsalright.nz. "
Source: FENZ, January 12, 2023.


---