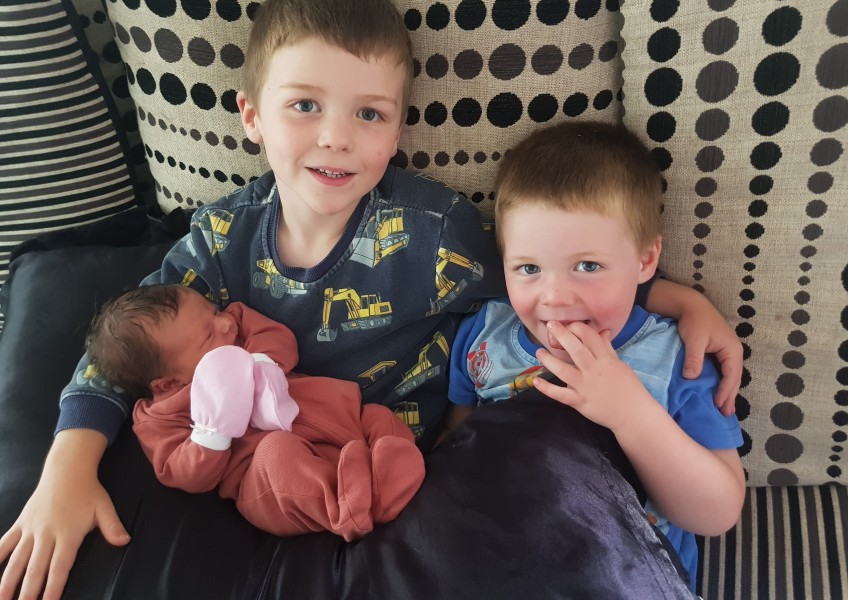 Families at risk - Qtown mothers share their stories
---

This is the first part of a detailed investigation into the risk and trauma faced by Southern Lakes and Central Otago residents who face each day knowing that they live hundreds of kilometres from the nearest full service hospital. In Part One, Isobel Ewing talks to women who have narrowly escaped tragedy in the process of giving birth in one of New Zealand's fastest growing population centres.
Two months ago, on a hot and windy Queenstown summer's day, a pregnant Penny Stevens began experiencing regular and worsening pains.
She was going into what's called threatened preterm labour (TPL) - when the body begins to prepare for birth before 37 weeks - and which can result in a dangerous preterm birth.
Penny, who lives in Jack's Point with her husband Ben and two sons Lachlan and Franklin (main image above), was rushed to the Lakes District hospital where she was told she needed to "get herself to Dunedin Hospital", which meant either driving herself alone, or she and Ben bundling the two boys into the car for the 3 ½ hour drive.
Ben intervened, he'd been watching as his wife's pain intensified throughout the afternoon and knew she was in no state for the journey.
"He said he could only see the whites of my eyes for about half an hour," Penny says.
"He was like 'No, get f*cked. You're not getting in a car, we're not driving, this isn't happening'."
The decision was eventually made to fly Penny and her midwife by helicopter to Invercargill.
A traumatic first birth five years earlier in Auckland meant Penny had been advised by professionals against having another natural birth.
"A trainee registrar caused a lot of damage to my pelvic floor. So I had, I think it was eight months of women's health, physiotherapy and electric probe treatment, lots of horrible stuff."
That history meant Penny had been seeing Dunedin-based obstetrician Dr Barbara Richards three times a week, and was preparing for an elective C-section at Dunedin Hospital.
But on the day she went into TPL, Dunedin Hospital didn't have space in the Neonatal Intensive Care Unit (NICU) to take her, and the thought of going to Southland Hospital in Invercargill where staff were unaware of her background and complications made her both anxious and scared.
The gusty weather conditions meant both Penny and her midwife were given injections for motion sickness nausea before they left Queenstown by helicopter for Invercargill.
From the gurney where Penny lay breathing through the contractions, she could hear the pilots up front, voicing their concerns over the flight conditions.
"I could hear them talking about the cloud closing in," she remembers.
"Then they were discussing whether they were going to make it, or whether they were going to have to land in Lumsden."
When Penny arrived in Invercargill she was told by doctors she could have her baby by morning, which was distressing.
Her husband wasn't there and she didn't want her closest family member - her 70-year-old mother in Oamaru - driving over to Queenstown at night to look after her two boys.
Then, at 4am, suddenly her preterm labour stopped.
Penny was able to take a friend's car and drive herself back to Queenstown, and four weeks later Isabella arrived as planned by C-section in Dunedin Hospital.
Two weeks after Penny's baby was born, another Queenstown woman, Morgan Clode, had her waters break unexpectedly at 35 weeks.
She was flown to Invercargill hospital in case she went into preterm labour.
Morgan was monitored for two nights then released as an outpatient, and fortunately had her Mum to stay with in Invercargill.
She stayed with her mum so she didn't need to come back to Queenstown, and had her baby Ruby a week later.
The hospital care she received was great, but the understaffing was evident, Morgan recalls.
"It was really obvious that they were finding it a struggle to fit me in.
"And if I couldn't get an appointment with an obstetrician, I just had to come into the hospital and see a doctor on the ward, which meant a lot of waiting around.
"It was a couple of days where I waited for about four hours because the doctors were in between emergencies."
She says a hospital with the capacity to deal with birthing and pregnancy complications in Queenstown would be a game-changer for expecting mothers.
"I don't understand why we don't have a fully functioning hospital here anyway.
"We're the adventure capital of the world."
The uncertainty and chaos in the lead-up to her birth didn't make for a pleasant experience, and Morgan worries that other women won't have the family support that she fortunately had in Invercargill.
"I don't really think that's fair for a first time mum, or any anyone who's birthing to be having to do it on their own or away from the family or not as planned."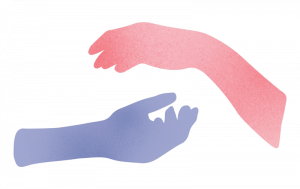 Penny and Morgan's stories won't be shocking to many mothers in the Southern Lakes and Central Otago region, and they're certainly not new.
It's generally accepted in the region that if new parents want to have a baby in a hospital with the expertise on hand in case of complications, they drive to Invercargill or Dunedin a couple of weeks before their due date.
But the rate of population growth and development of new housing in the region has renewed calls by midwives and new parents for a hospital with secondary services - that means one with specialists and surgeons capable of dealing with complications like haemorrhaging, preterm labour or babies who develop infections or fever.
The Southern DHB area has a population of 344,900 (39,153 in Queenstown Lakes, 5440 in Cromwell, 5510 in Alexandra) and has two secondary maternity services, Dunedin and Southland (Invercargill) hospitals.
Compare that to Nelson Marlborough DHB with a population just under half of that - 159,360 people - which also has two secondary service facilities - Nelson and Wairau (Blenheim) hospitals.
The West Coast with a population of just 32,550 has a secondary facility in Greymouth Base Hospital.
Canterbury, with a metropolitan population of 578,290, has Christchurch Women's Hospital, while Southern Canterbury with a population of 61,955 has Timaru Hospital.
Queenstown Lakes is considered a high-growth district, with its number of residents expected to grow from 40,750 in 2021 to 53,510 by 2031 according to QLDC projections. The Government is fast tracking just two parts of New Zealand under its urban development policy - Auckland and Queenstown.
Add to that pre-Covid visitor projections which are predicted to jump from 9810 on an average day in 2021 to 31,860 in 2031, and this is a district that needs its own secondary services hospital, midwife Keri Mapperson says.
She says tourists are shocked by the limitations of the hospital services in Queenstown, and they expect more from such a world famous destination.
"I've lived in small town Colorado in the mountains and I've lived in small town Switzerland in the Alps, and both of those had level two hospitals."
Mapperson says the lack of secondary services and the distance to Southland DHB's two hospitals puts "so many families at risk" - and it's not just those who are expecting babies.
"The non-pregnant population just seem blissfully unaware of the fact that they too at any time are reliant on an emergency helicopter transfer service to get us out of here to proper emergency medical surgical services if we have a heart attack or stroke or major seizures, or a car crash, whatever," Mapperson says.
Mapperson was midwife to both Penny and Morgan, and says a significant portion of her time is spent helping women recover and process traumatic experiences like theirs.
"These experiences affect postnatal maternal mental and emotional wellbeing, for the dads too."
For Penny Stevens, the knowledge that specialist help was hundreds of kilometres away was a source of anxiety throughout her pregnancy, but like many women in the region, she accepted it.
"Well what do you do? It did scare me a lot, but I was like, 'there's nothing I can do about it. Everyone else survives. So suck it up'."
It was a terrifying experience that thankfully ended well, but Penny is acutely aware that things could easily have panned out differently.
"That's the thing, it's not just one person's life at risk, you know, it's two lives."
Our inbox is open if you have a story or experience to share.
Email: [email protected]


---