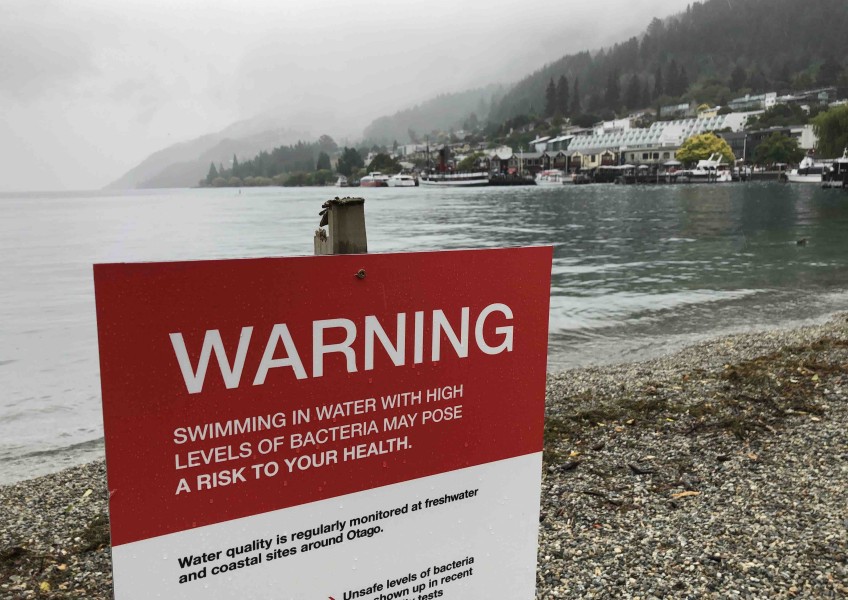 'Explosive' sewage leak in Queenstown CBD
Dec 02, 2022
---
Another complaint has been filed with the Otago Regional Council due to a new pollution incident involving Horne Creek.
A member of the public contacted Crux this afternoon to say that a sewage leak had "exploded" up through a manhole cover near the Queenstown police station at the corner of Church and Camp streets. Wastewater had then spilled into the nearby Horne Creek.
The QLDC supplied Crux with the following details:
"There was a wastewater spill from a gully trap at the corner of Church and Camp Street today, which unfortunately made its way to Horne Creek. Our contractor was quickly onsite to tidy up and clear the wastewater line. The spill was immediately reported to Otago Regional Council.
"As per our usual procedures, signage has been placed at the lake outflow point and daily water quality testing will be conducted to inform when that signage can be taken down.
"We'd like to take this opportunity to reiterate that while Council has the important responsibility of building, operating and maintaining the essential infrastructure – we all have a part to play in keeping things running smoothly and protecting our environment.
"These incidents are often caused by fats, oils and grease entering the network, or, blockages caused by foreign objects such as wet wipes. Ensuring proper maintenance of grease traps and ensuring we only flush the 'three P's' (pee, poo and paper) goes a long way preventing blocked sewers and wastewater spills.
"We'd also like to take the opportunity to remind local businesses who discharge trade waste into the public wastewater network, that it's now mandatory to hold a Trade Waste Consent or Approval notice. https://www.qldc.govt.nz/services/water-services/trade-waste-discharge-consent
Source: QLDC, Friday December 2nd 2022.

---