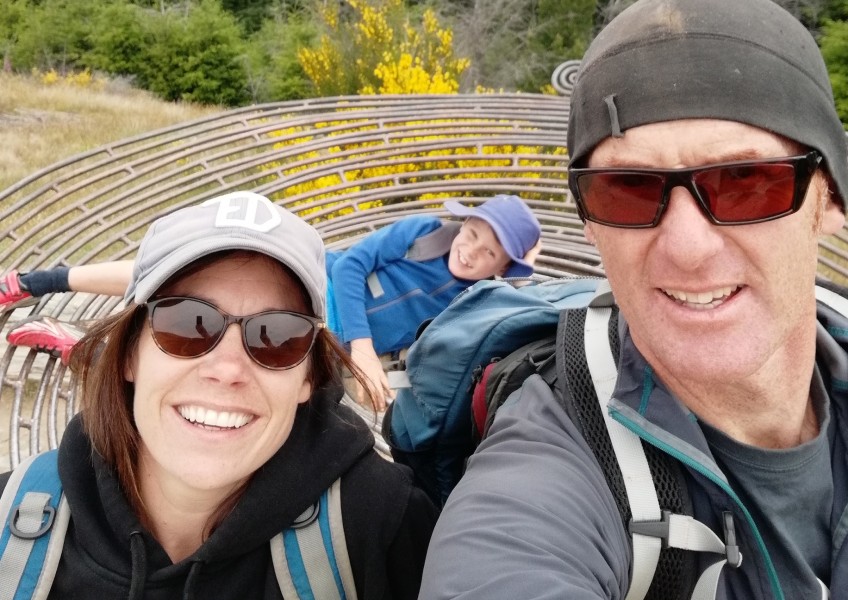 Esther Whitehead wins Qtown by-election
---
Main Image: Esther Whitehead with son Ted and husband Tim Ceci.
Based on a preliminary count Esther Whitehead has beaten Phil Wilson in the QLDC by-election for the Whakatipu Ward.
The results are:
Esther Whitehead: 1,849 votes
Phil Wilson 1,590 votes
Emily Rutherford 408 votes. Miss Rutherford withdrew from the election but remained on the ballot.
The voter return was 26.49%, being 3,843 votes. There are four special votes still to count.
Speaking to Crux a short time after her win Esther Whitehead said "I went into this election with my eyes wide open. It's been nerve-wracking but I am really grateful to everyone who came out to support me. I'm delighted!"
Ms Whitehead stood on a platform of greater transparency and accountability from QLDC as well as greater measures to address climate change.
On the other side of the vote was long time local and former councillor Phil Wilson who told election camapign meetings that "QLDC is going a great job. Most of the big decisions get made prior to public meetings with key council staff."
Speaking to Crux this afternoon Mr Wilson said that he "was naturally disappointed" in the result but acknowledged it was a fair fight. Asked if he would stand in next year's local body elections Mr Wilson said that he did not plan to do so.
Mr Wilson enjoyed the high powered patronage of Sir Eion Edgar while Ms Whitehead was nominated by former Auckland Mayor, now living in Queenstown, Dick Hubbard.


---