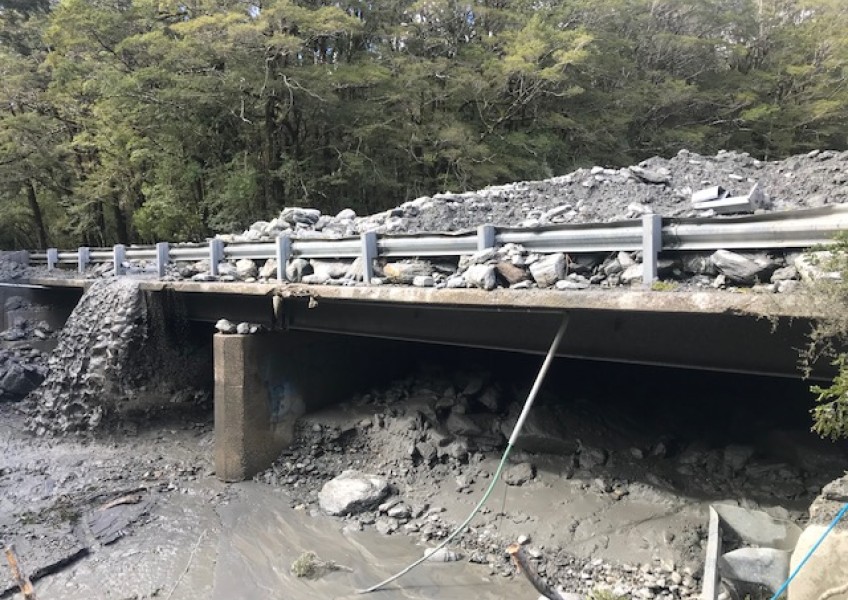 Escorted convoys over Haast highway start today
---
The highway linking Otago to the West Coast will be open from today, but only at set times, to light traffic, in an escorted single lane convoy.
State Highway Six over the Haast Pass has been closed since Thursday morning, after more than one kilometre of the road was flooded with mud and debris during Thursday's torrential rain.
The only option until now for motorists to and from the coast has been a 1,000-kilometre detour via Arthur's Pass as roading crews have worked to clear 20,000 cubic metres of material from the highway.
This morning Waka Kotahi has confirmed enough progress has been made to allow vehicles through in two convoys at midday and 4.30pm.
They are for vehicles up to five tonnes, which includes campervans and light vehicles towing trailers.
"Traffic management is on site and beginning preparation now," Waka Kotahi spokesperson Nicole Felts says.
"Further engineering assessment this afternoon will help us decide if we widen our criteria to heavier vehicles from Wednesday onwards. We will aim to confirm that as soon as we know."
The convoy times for the rest of the week are 8am, midday and 4.30pm each day, with the Lake Hāwea/Makarora convoy departing first and, once through, the western side Blue Pools group to follow.
A whitebait festival is planned for Haast on Saturday, and Waka Kotahi remains confident people will be able to travel from Otago and home again for the event, weather and conditions permitting.
Miss Felts says crews will continue work around the convoy times to clear material and stabilise the road, getting it ready for two lanes and unescorted access.
"We do not underestimate how vital this highway link is for everyone."
Since Thursday, two excavators, two loaders, five trucks and a bulldozer have been working in challenging conditions to clear the flood site - the road is a narrow strip hemmed in on both sides by bush, while snow at the end of the week turned the mud and debris concrete-like.
At the Muddy Creek bridge, the material deposited by the floodwaters was up to four metres deep, and a structural engineer has been assessing it to determine what load of traffic can safely travel across it.
In an update yesterday, the transport agency did seek to manage expectations, saying conditions can change quickly, and a full closure could occur without warning.
It suggests people limit trips to essential travel only and be prepared that a return trip on the same day is not guaranteed.
Find the latest on road conditions online using Waka Kotahi's journey planner.
Main image (Waka Kotahi): Debris up to four metres high needs to be cleared from the Muddy Creek Bridge on the Haast Highway before it can fully re-open to traffic (Photo taken Sunday, September 24).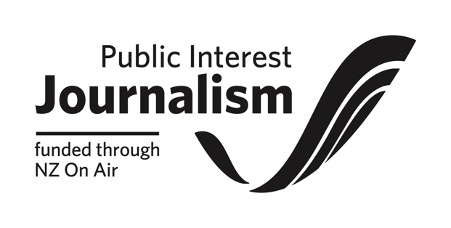 ---