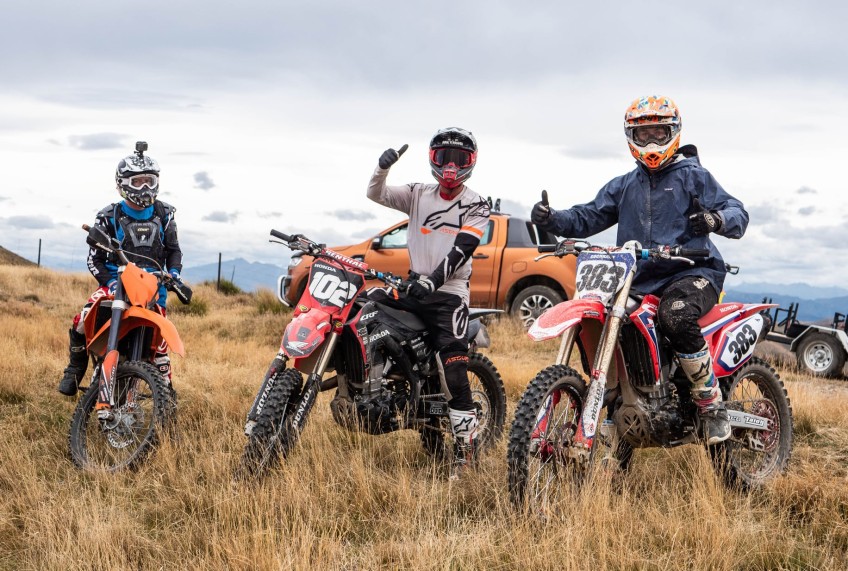 Organisers call it a day on Wānaka's dirt bike fundraiser
---
Organisers of the Wānaka Trail Ride have announced they're hitting the brakes on the annual family-friendly, backcountry fundraiser.
After nine years and seven successful trail rides, the event will not go ahead in 2024 as two of the three farms where the ride is held are now unable to provide access.
"Without suitable terrain, we can't deliver the quality of riding that Wānaka Trail Ride is known for. So, this is the end of the event as far as we can see," Wānaka Trail Ride committee member and tracks manager Phil Pendlebury says in a statement provided to Crux.
"The appeal of Wānaka Trail Ride is that while it's a great ride for young and novice riders, it is renowned for offering technical trails for advanced riders."
Since its beginnings in 2015, led by Wānaka locals Carrie Wallis and Nicolle Masters, the ride has raised $180,000 over the years to support Wānaka Primary School and Montessori Children's House Wānaka. Additional contributions have also been made to the RSA's Anzac Day appeal and Tarras School.
Originally planned to run for just three years, the ride's popularity saw it last much longer, only interrupted by Covid-related cancellations in 2020 and 2022.
It attracts between 600 to 800 riders, who come from across Otago and Southland, lured by the opportunity to ride dirt bikes on otherwise inaccessible terrain.
Mr Pendlebury says the event's success is a testament to the generosity of Tarras landowners, the Nyhon family and Simon Maling and Lucy Annan, who have opened their properties to hundreds of trail bikes each year.
"We thought we'd do it for a few years but it has exceeded everybody's expectations and people just love it."
Dr Wendy Bamford, the principal of Wānaka Primary School, says the school is "extremely grateful to the Wānaka Trail Ride committee for their expert running of this incredible event".
"The funds raised have significantly contributed to improving our school facilities, thus enriching the learning experience for our students."
Funds have contributed to a playscape project, an outdoor fitness trail, the soccer field turf, landscaping, and the purchase of school vans, she says.
Meanwhile at Montessori Children's House Wānaka, funds raised by the event have been allocated to initiatives like the bike and pram shed, solar panels, an outdoor bambini area, and a kitchen and bathroom revamp.
While the end of the ride brings mixed emotions for the event committee, they have always known it wouldn't last forever.
Wānaka Trail Ride chairperson Alix Wilson says it takes a dedicated team to deliver the annual ride.
"A lot of work goes into an event like this, particularly when you want to deliver fun and adventure while keeping everyone safe. We have incredible people in our community who each year volunteer critical skills like safety, track marshalling, course setting and operations.
"We are hugely grateful to these volunteers as well as our sponsors, the committee team and, of course, our incredible landowners. And we want to thank all the riders, many of whom return year after year. The ride has been an incredible experience for us all.
"The Wānaka Trail Ride will be remembered as a community-driven success story. The committee extends its gratitude to participants, sponsors, supporters, and previous committee members who made this remarkable journey possible."
The committee says it remains open to the possibility of reviving the event if an alternative suitable property is found near Wānaka.
Contact details for the committee can be found on the event website at www.wanakatrailride.org.
Main image (Supplied/Tonia Kraakman): Riders on the trail during the Wānaka Trail Ride event in 2021.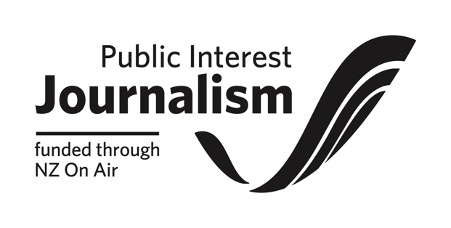 ---