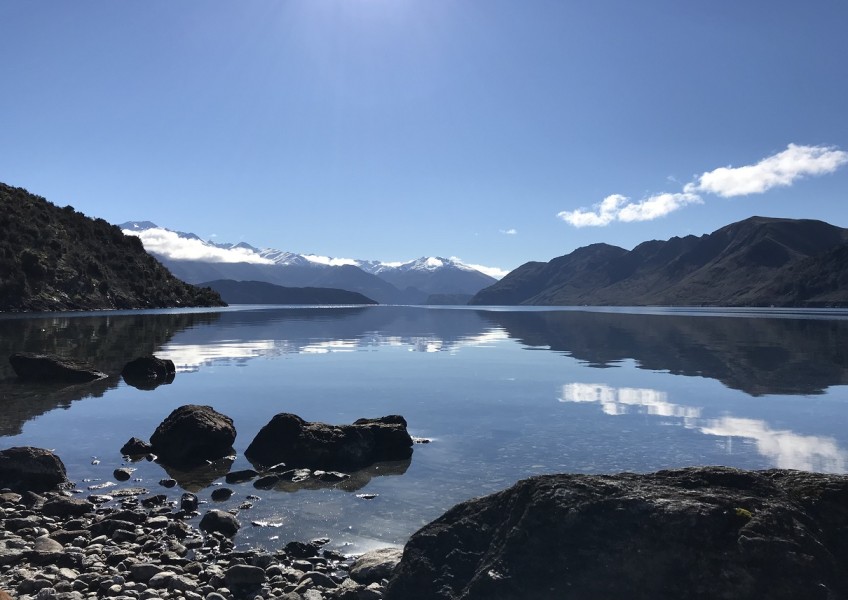 Electricity experts endorse Upper Clutha solar project
Jun 01, 2021
---

An ambitious plan to build a "Virtual Power Plant" in the Upper Clutha by installing solar panels and batteries on more than 200 households is fast-tracking the use of technology that will be pivotal to meeting New Zealand's climate change goals, experts say.
Aurora Energy has enlisted the technology of solar services company solarZero to help it avoid replacing its power lines from Cromwell to Wanaka, which are struggling to keep up with demand due to the growing population.
Aurora Energy and solarZero's aim is to smooth out the peaks in the electricity system by creating a number of small energy supply points - that is battery and solar panel systems from people's homes - to deliver energy locally and store it, as opposed to having to transport it from Cromwell to Wanaka.
Chair of the Electricity Authority's Innovation and Participation Advisory Group, John Hancock, says there's an "incredibly important role for solar to expand the renewable electricity system into the future."
Hancock says the Upper Clutha project is bringing forward investment in solar and battery technology - due to an urgent need from Aurora to address its infrastructure problem - which otherwise wouldn't be happening for another five to 10 years.
"It means they're able to price their solar battery package more competitively in Wanaka," Hancock says.
"And that's bringing forward some of this investment in new renewable generation, which will be part of the broader expansion of the electricity industry, which is required in order to support the de-carbonisation through electrification of transport and industrial heat."
New Zealand's petrol and diesel-powered transport fleet and industries that still burn coal and gas for their processes such as smelting steel, drying milk and growing greenhouse crops make up almost 40% of the country's emissions, and therefore represent a major hurdle in achieving net zero carbon by 2050.
Although solarZero's goal to roll out solar and battery technology to individual households in the Upper Clutha is a relatively small scale project, it is a step towards creating more renewable energy generation, Hancock says.
And the key innovation with solarZero is that instead of just providing solar panels - which don't help in the evening and morning peaks when the sun isn't shining - the company installs battery storage technology that lets individuals store power and use it when needed, or feed it into the grid for others to use.
Hancock says as well as building new electricity generation, New Zealand will also need to upgrade transmission and distribution networks in order to get that electricity to wherever it's being used.
The Upper Clutha project achieves both by avoiding significant investment in infrastructure and therefore making the decarbonisation of the energy sector more affordable, he says.
"What it does is it effectively reduces the cost of the network upgrades or avoids them altogether, and probably means that the size of the upgrades we're going to need to do would be lower than they would otherwise need to be."
solarZero Director Public Affairs and Policy Eric Pyle says the technology will be pivotal to electrifying the economy and addressing climate change.
"We're going to need to increase the amount of renewable generation in New Zealand firstly to get to 100% renewable, because we're about 80% renewable now, and then as we electrify the economy to create the amount of electricity we need for all our for cars, and changing from gas heating in our home to electric heating.
"So we're going to need a lot more generation, and homeowner's roofs with solar is an ideal form of generation, coupled with batteries, because with batteries you can store power and use it in the evening when you need it."
Generating solar power and storing it at a household level also means moving towards a future which requires less reliance on coal and gas fired plants and hydro resources.
"Every piece of energy that gets shifted out of day time and into night, which is what the batteries enable us to do, means that that's a piece of energy that doesn't need to be supplied by grid generators, and on a cold day in winter those grid generators are burning either gas or coal," Aurora Energy GM of Asset Management and Planning Glenn Coates says.
Coates says the model with solarZero in the Upper Clutha has the potential to be replicated across New Zealand.
"The importance of doing this will grow over time as we set out to achieve our decarbonisation goals."




---