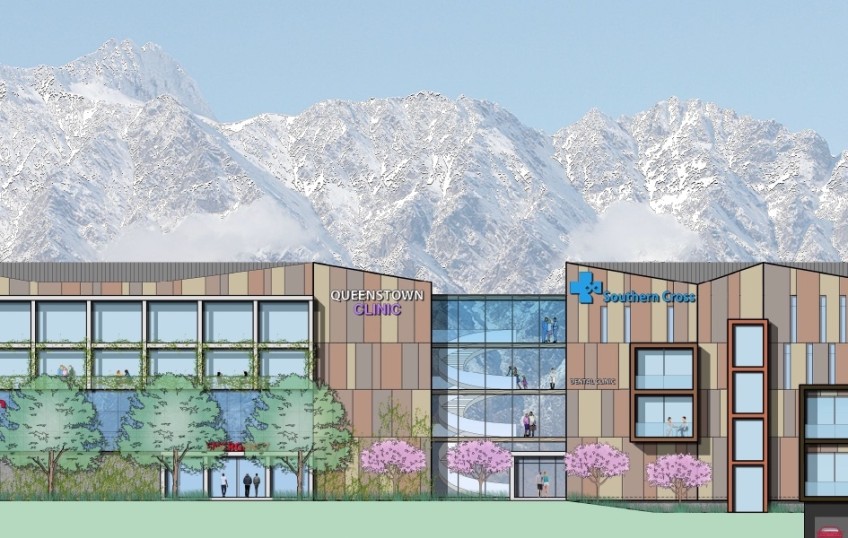 Editorial. We've been too quiet for too long. It's not just a hospital we need.
---
It's sad but true. All over the world it's the quiet, polite people who often get bulldozed out of what they deserve.
We love the Southern Lakes because we treat each other well. We have a marvellous sense of community that does not receive much attention. We just get on with it and look after each other.
It is therefore so acidly ironic that the same sense of community gets confused by the power brokers in Wellington and Dunedin as us being happy with our lot. There's a big difference between not complaining and being happy.
Our need for a new hospital, or really any type of proper hospital, is representative of so much that we are missing. Our fire brigade is still run by wonderful volunteers who all have full time jobs. Our ambulances are often short of drivers and paramedics because it costs too much to live here. Our police are stretched looking after hordes of drunk or lost tourists, and of course the tourists who find our narrow, icy and unfamiliar mountain roads too much of a challenge for their urban driving sills.
We all stay here, or try to stay here, because we love the place. It's not really the mountains and the outdoor life - its each other. It is also that Kiwi welcome that we provide, and our sense of informality, that our millions of tourists value as much as the mountains and lakes.
So, for the sake of that community, we need to learn a new skill. We need to learn to fight. To fight for a decent hospital, a paid fire brigade, affordable social housing for teachers, police and emergency workers. Change is on the way. There is now talk of a new unitary authority that would give us direct control of our transport, environment and other vital services. Six other parts of New Zealand already have such an authority. There is even talk of a special economic zone that would let us charge and spend local taxes to cover our unique and unusual tourism costs and develop new smart jobs that pay well and offer prospects for the future.
But first we need to find our voice and show how proud we are of our community. Let's get that new hospital sorted. Not just a private hospital but a hospital for everyone - funded by us the taxpayer via the taxes we pay Wellington. We are supposed to have a public health system and we spend billions on funding that system. It is time to see some evidence of that money here in the Southern Lakes.
Here's just one of hundreds of comments from our hospital petition. Read it and then sign. We need to learn to fight.

---