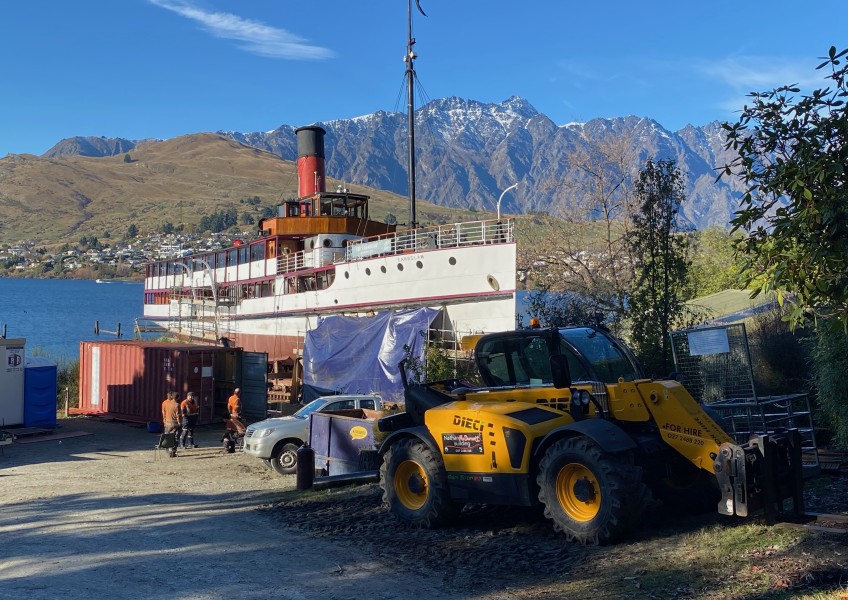 Earnslaw due back on the lake by July 2
Jun 22, 2021
---
An extended period of maintenance for the Earnslaw is almost complete with the 108 year old vessel due back in the water on Friday July 2.
The vintage steamship has been out of the water for work on the hull, the installation of two new rescue craft, and an upgrade of the electrical system.
This has all been on top of the usual survey work, that sees the twin engines and boiler pulled apart for annual inspection and maintenance.
The Winter Fireworks Cruise is scheduled for Friday July 2.


---