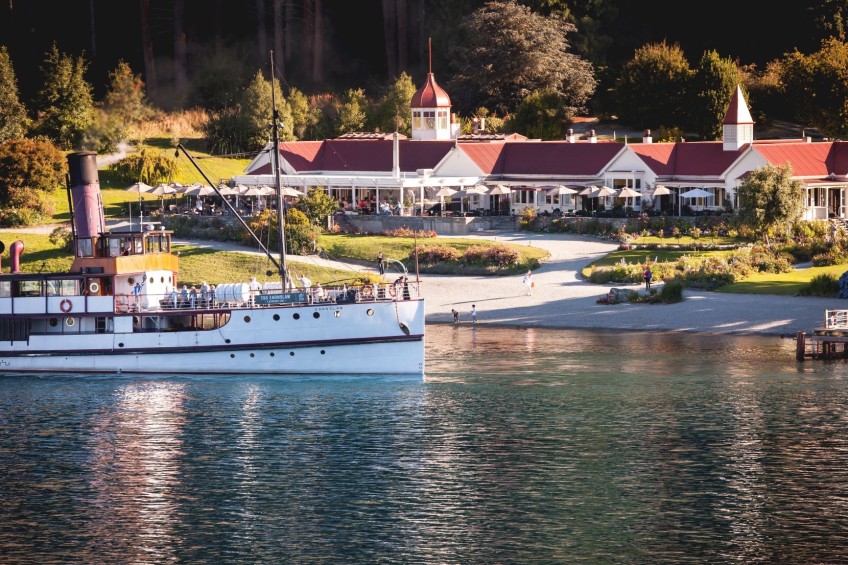 Earnslaw and Walter Peak linked to Australian Covid-19 tourist
---
The following statement has just been issued by the Wayfare Group.
Last evening, the Southern District Health Board (SDHB) asked us to contact a number of TSS Earnslaw and Walter Peak staff after a guest who dined at Walter Peak over a week ago was recently diagnosed with coronavirus in Australia. This was a private function that had exclusive use of both the Earnslaw and the restaurant at Walter Peak.
Precautionary self-isolating procedures were put in place. Those staff who were working on the night concerned have gone into monitored self-isolation.
We are assured by the SDHB that the likelihood of the virus spreading in these circumstances is low and the event was over a week ago, but our priority and thoughts are with the guests and staff who were at the function.
A programme of intensified daily sanitizing of high touch surfaces like handrails, door handles between every cruise has been in place for weeks on the TSS Earnslaw. Extra sanitizing was also in place at the Colonel's Homestead Restaurant, which is rated 'A' for excellence – the highest grade possible under the NZ Food Act's food control plan. This includes cleaning and food safety.
We are closely following the SDHB's advice, and are supporting our staff but acknowledge these are worrying times for all concerned.
Wayfare (the owner of Real Journeys) has a dedicated Covid-19 team that is providing daily expert guidance and information during the Covid-19 outbreak.


---