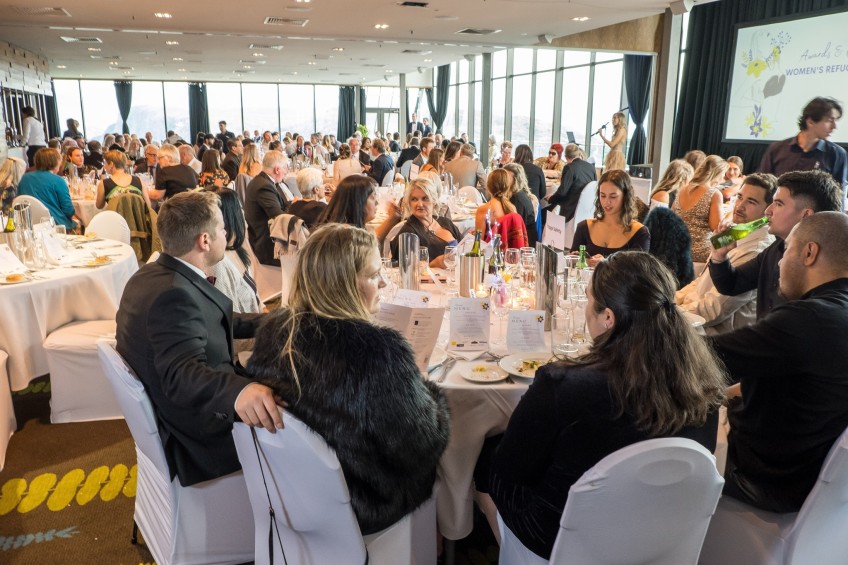 Domestic violence survivor opens conversations with Queenstown gala
---
The organiser of a gala dinner to raise money and awareness for victims of domestic violence says the issue is prevalent and too easily swept under the rug in the region.
Moving to Queenstown a year ago, domestic violence survivor Julia Strelou says she was surprised to discover no safe house in inland Otago considering the size of the communities.
A safe house is a secret location where a victim of domestic violence can find shelter and support when they need it urgently.
Ms Strelou remembers her escapes from previous partners, and feeling "super lost and hurt and displaced". She believes having a safe house locally will give victims options.
In regional communities it can be hard to escape a perpetrator, and that's another obstacle for people seeking help, Ms Strelou says.
"It's such a small community, so it's difficult to speak out. I hope I can be a voice for all of them. That doesn't mean I still don't feel nervous speaking out, because I do, but I don't think I could do it if any of my ex-partners lived in this region."
After being in the community for less than a year, Ms Strelou founded the Otago Inspirational Women Awards gala, an event held for the first time last November.
The inaugural awards were attended by more than 150 people and they raised $30,000, which was split between Central Lakes Family Service and Women's Refuge New Zealand.
"When the event launched, more and more people in the community from different areas reached out to either say they've experienced domestic violence and wanted to support or they knew that it was an issue in this region."
Holding the event and publicly speaking about domestic violence is important, she says.
"Sometimes it feels like, 'what can actually speaking about something too', but it can do a lot. That's what the whole #MeToo movement was based on."
She knows there's more that haven't reached out, but hopes they can feel less alone with more conversations happening locally.
"The amount of women who have come out of the woodwork and reached out to me since I've started talking…it really is one in three."
The 'one in three' is in reference to the national statistic, that one in three women will be victims of family violence.
Ms Strelou notes that the prominence of domestic violence is growing in New Zealand, with a help call made every three minutes – a few years ago it was one every four minutes.
"Our country seems so safe and beautiful, and it has this horrific underbelly of domestic violence.
"The fact that it's getting worse, it just makes me feel a little bit helpless. That's why I'm trying to do something to feel a bit more empowered."
Last year, Ms Strelou reached out to Women's Refuge New Zealand and asked them if putting on an fundraising event would be helpful, and they agreed, also linking in local organisation Central Lakes Family Services for half of the funds.
Using her marketing abilities, Ms Strelou began organising the event, cold-calling local businesses and organisations for help and sponsorship.
"We had 160 people attend, which was huge for me. I had only lived here a year when I organised it and I was the only person organising it, so it all just came from people wanting to support the cause."
She hopes there can be a safe house in the region someday.
Women's Refuge chief executive Ang Jury says they were extremely grateful for the funds received through the gala, with the money going directly into South Island refuges that receive referrals from Queenstown.
"They will be used to support women and children who need shelter, advice and practical support in order to establish lives that are free from violence."
The manager of the Dunedin Women's Refuge safe house, Simone Claire, notes it's great the community has identified the need for a safe house locally, but their Dunedin refuge also has a role to play in domestic violence.
Ms Claire says many of the Central and Queenstown Lakes women who stay in Dunedin, do so because "they want to get out of the area".
In comparison to Dunedin, "the towns of Cromwell and Wānaka are quite small" and escaping to the big city, where no one knows them, can be beneficial for some, Ms Claire says.
She notes every domestic violence situation is different depending on the individual, and "it's really positive" that having a local safe house has been identified as a need by the community.
This year's awards
Nominations are also now open for this year's awards, and they close on May 15.
There will be four categories: The Inspirational Woman Award, The Entrepreneurial Woman Award, the Community Recognitional Award, and the Resilience award.
The category winners will be announced at the Gala on November 25, National Non-Violence Against Women Day, which will be held at The Rydges Lakeland Resort. Tickets are now available for purchase on the event website.
To nominate yourself or another woman in the community visit: https://www.queenstownwomensrefugegala.co.nz/
Main image (Facebook/Awards & Gala for Women's Refuge Services): Last year's inaugural Otago Inspirational Women Awards gala for Women's Refuge Services.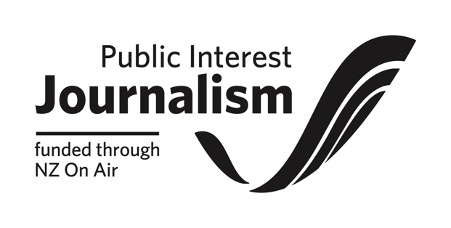 ---