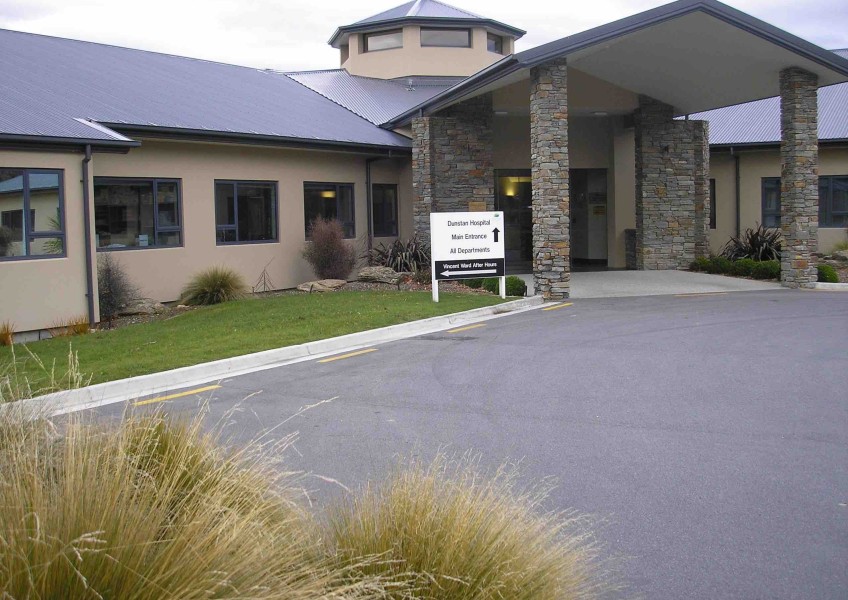 Dunstan Hospital - grappling with growth
by Jessica Maddock - May 01, 2018
---
Dunstan Hospital has "comprehensive emergency plans" for dealing with a disaster, Central Otago Health Services Ltd's chief executive says.
"A lot of detailed planning…covering all kinds of eventualities," has been carried out, according to Karyn Penno.
The plans were based on Cromwell Gorge, between Cromwell and Dunstan Hospital at Clyde, being impassable, along with the Kawarau Gorge between Cromwell and Lakes District Hospital at Frankton.
Air transport would be necessary and hospital services would be set up in existing facilities, such as medical centres, in Cromwell and Wanaka.
This would be made easier by the fact many of the hospital's staff lived in Cromwell and Wanaka, so there could be help on either side of the anticipated landslides, Penno said.
Central Otago Health Services Ltd (COHSL) worked with the Southern District Health Board (SDHB), the Central Otago District Council, St John and other national and local organisations to develop "more robust processes."
Hospital staff took part in regular Civil Defence Emergency Management training sessions and had visited Christchurch following the Canterbury earthquakes to learn from its experiences.
Dunstan Hospital has a maximum of 31 beds, including two stretches and three high dependency unit (HDU) beds.
"We've started working with the (S)DHB to look at what future plans need to be," Penno said.
Dunstan Hospital serves Central Otago, Teviot Valley and Upper Clutha.
The SDHB owns and maintains the hospital buildings and funds the bulk of the operational costs, along with some funding from ACC and community fundraising.
The catchment community, through Central Otago Health Incorporated (COHInc), owns the hospital equipment, furniture and fittings.
COHSL is the operating company.
Unlike Lakes District Hospital, Dunstan Hospital does not have an emergency department.
Patients are referred to the hospital by their doctor, or by a St John paramedic.
COHSL chairperson Allan Kane said Dunstan Hospital also hosted as many specialists as possible from larger hospitals.
"There's a strong theme of better, sooner, closer to home," he said, with community fundraising providing "Wheels to Dunstan" transport between Wanaka and Clyde.
"I think (the hospital's catchment is) very well served, given the limited budget that there is, but that the growth and ageing pressures are putting huge pressures on both the operational funding and the capacity for Dunstan Hospital to be able to provide even the current level of service for the expanding population, let alone additional expenditure or improved services.
"That is our concern and what we are focussing on at the moment.
"Given Wanaka's growing population and requirement for additional services, it is an area we are very conscious of and looking hard to see how we can better service it, with the limited funding available."


---