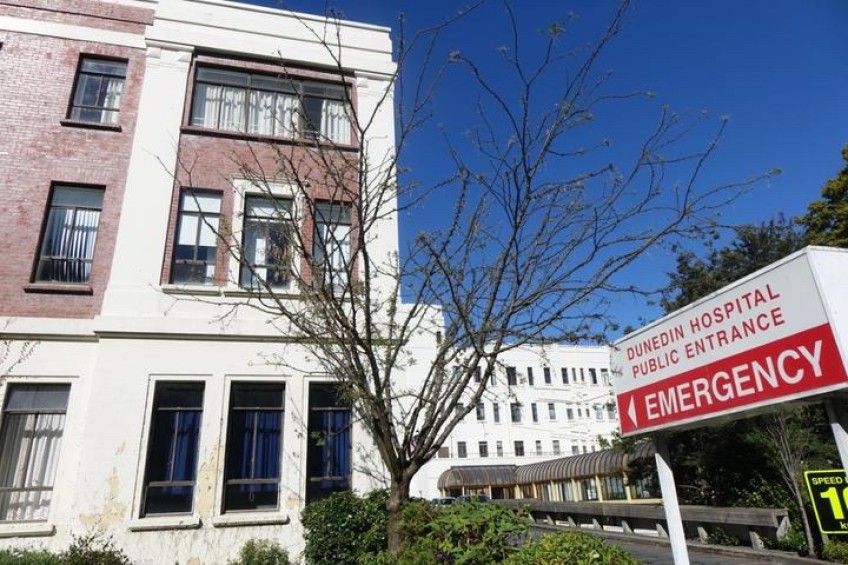 Dunedin Hospital remains closed as doctor warns of 'perfect storm'
---
Dunedin Hospital remains closed to visitors today as the strain on hospitals and emergency departments appears to be growing, with a top doctor warning they are facing a "perfect storm" of winter illness and Covid-19 cases.
Since 6pm Thursday visitors have been turned away from the Southern District Health Board hospital because of an outbreak of Covid-19 and pressure on capacity.
The SDHB says in a statement that the risk of Covid-19 visiting restrictions are being tightened to protect our vulnerable patients.
"We understand that this will be distressing for patients and their families, and we thank you for your patience and understanding. We appreciate you supporting our health care team to keep our community safe."
Visiting is still being allowed on compassionate grounds and people should contact individual wards for further information.
The district health boards says it will provide a further update when restrictions eased.
Meanwhile, Australasian College of Emergency Medicine spokesperson Dr John Bonning says hospitals in general are full and emergency departments overflowing.
He told RNZ this morning winter illnesses are already putting pressure on hospitals alongside Covid patients.
"We've kind of got a perfect storm of the beginning of winter, winter ailments, respiratory viruses that we have not been exposed to for a couple of years, the tail-end of Covid, although it's a pretty wicked tail in terms of number of cases."
Added to that are "staff burnout, staff resignations and staff absences due to winter illness".
All those factors are contributing to very full hospitals and overflowing emergency departments, Dr Bonning says.
Hospitals were starting to see some people with influenza A and B coming into hospital, although currently the volumes are nothing like the numbers coming in with Covid-19, Dr Bonning says.
"Relatively sick young people with this influenza, but it's not sort of in massive quantities, but it is a virus that's going to make a few people a lot sicker than they have been before because they haven't been exposed to it for a few years."
Anyone who is in at at risk patient group or who is a healthcare worker should get a flu shot, Dr Bonning says.
"We're seeing people present, they're quite short of breath, they've got very fast pulse rates."
Anti-viral drugs do not work very well for influenza and medical professionals rely on people's natural immunity, which can be boosted by immunisation.
Some of the spread of influenza will be reduced by mask wearing and the fact that people do not go out if they are feeling unwell, he says.
It may be worth looking into providing free flu shots for everyone, although it's be important to do the maths before deciding how to allocate health funds, he says.
The stress that hospitals are under at the moment is predictable, he says.
"The stress and strain that hospitals are under at the moment is not actually due to Covid, Covid is a little bit of additional pressure, it effects the way we service patients as they come through because we've had to realign into hot and cold zones in emergency departments, in hospital we're testing everybody, but this has all been coming for the last decade or more - and you know these numbers were entirely predictable."


---