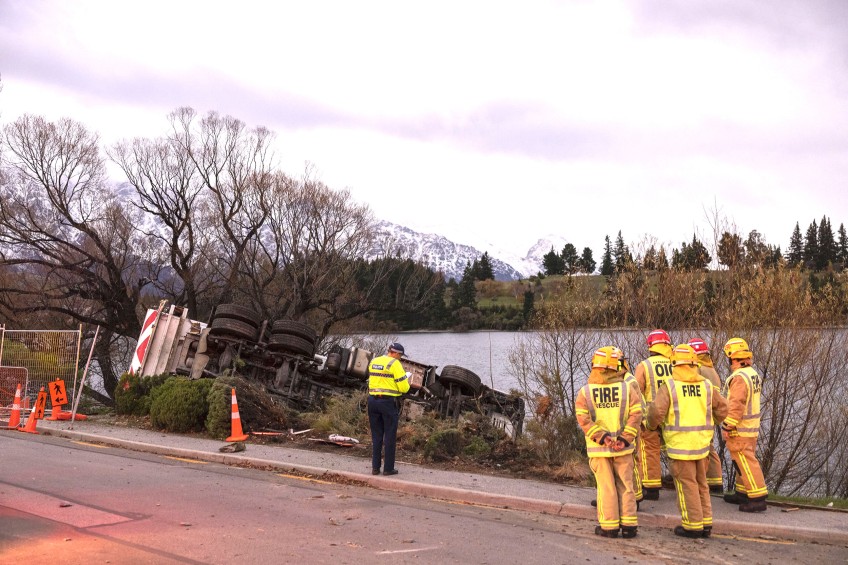 Driver escapes Qtown rubbish truck crash
---
A Queenstown rubbish truck driver has had a lucky escape this morning as his vehicle left the road and crashed down a lakeside bank.
Police were called to the crash site just before 8.00 this morning and told Crux that the driver was able to get out of the truck and would be checked by medical staff on the scene.

A Crux reader says that it appears the truck came down Adelaide Street at some speed crashing towards the lake at the intersection with Park Street.
Police and fire crews are still at the scene as arrangements are made to recover the truck.
An ambulance that attended the scene left a short time later.


---